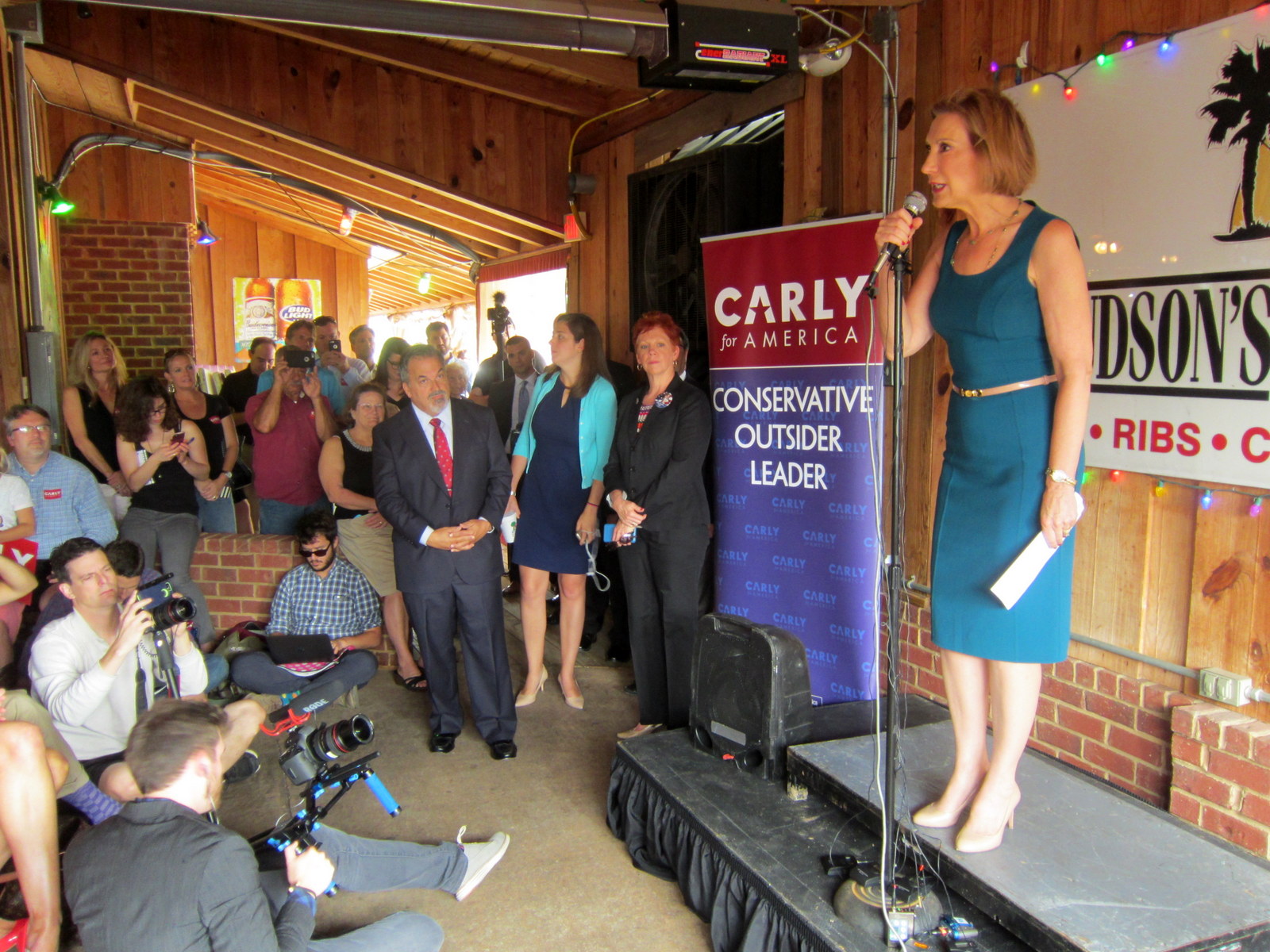 Carly Fiorina Spoke in Lexington Wednesday
September 24, 2015
|
|
Comments Off

on Carly Fiorina Spoke in Lexington Wednesday
|
NEWS
Carly Fiorina said our nation is in decline, and we must have a leader who will stop the corruption in Washington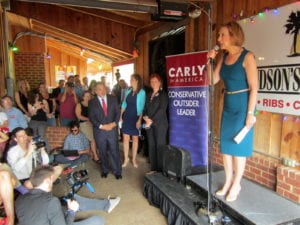 DC. Fiorina said the U.S. can be a great nation with the right leadership and we must fix our country.
Fiorina is a candidate for the Republican nomination to to run for president in 2016. She spoke at Hudson's Smokehouse restaurant on Sunset Boulevard, Wednesday.
She is one of several GOP candidates for the White House to visit Lexington County. Democrat Hillary Clinton has also visited West Columbia.