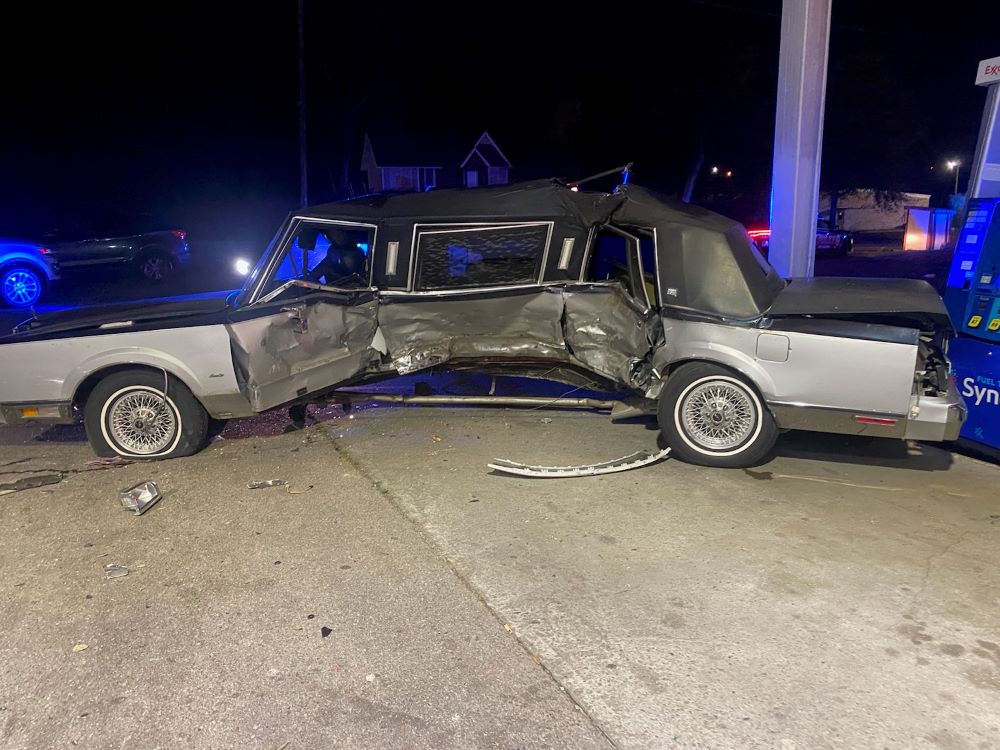 Car crashes into limo at Al's Happy Mart and sends it airborne – Video of crash
March 30, 2022
|
|
Comments Off

on Car crashes into limo at Al's Happy Mart and sends it airborne – Video of crash
|
NEWS
Wonder what happened to the limousine that has sat for years in front of the Happy Mart Exxon at the corner of Charleston Highway and Knox-Abbott Drive?
Just before midnight on Feb. 28, an east-bound car, from out-of-town, missed the curve and smashed into the limo and sent it airborne. The big car flew far enough to hit a gas pump and damage it. The driver of the car that hit the limo came out OK.
"The gas pump has a shut-off valve," said Happy Mart Owner Al Murrell.
It is the second time a car has missed the turn at hit the convenience store. The last time the car missed the turn and crashed into the front of the store. There have been five vehicle crashes on the Happy Mart property since the intersection was re-designed a few years ago.
Murrell said there needs to be some sort of warning system – like flashing lights – for drivers, telling them that the road curves sharply. He said because there is a hill on the other side of the intersection, the curve is not visible from east-bound traffic. Murrell has placed signs for the SC Department of Transportation on the wrecked limo to bring awareness to the problem.
The limo was used to drive his family around. It's a loss, but Murrell has bought another one.
"The one I got to replace it is nice," he said. He just hopes it does not meet the fate of his last limo.