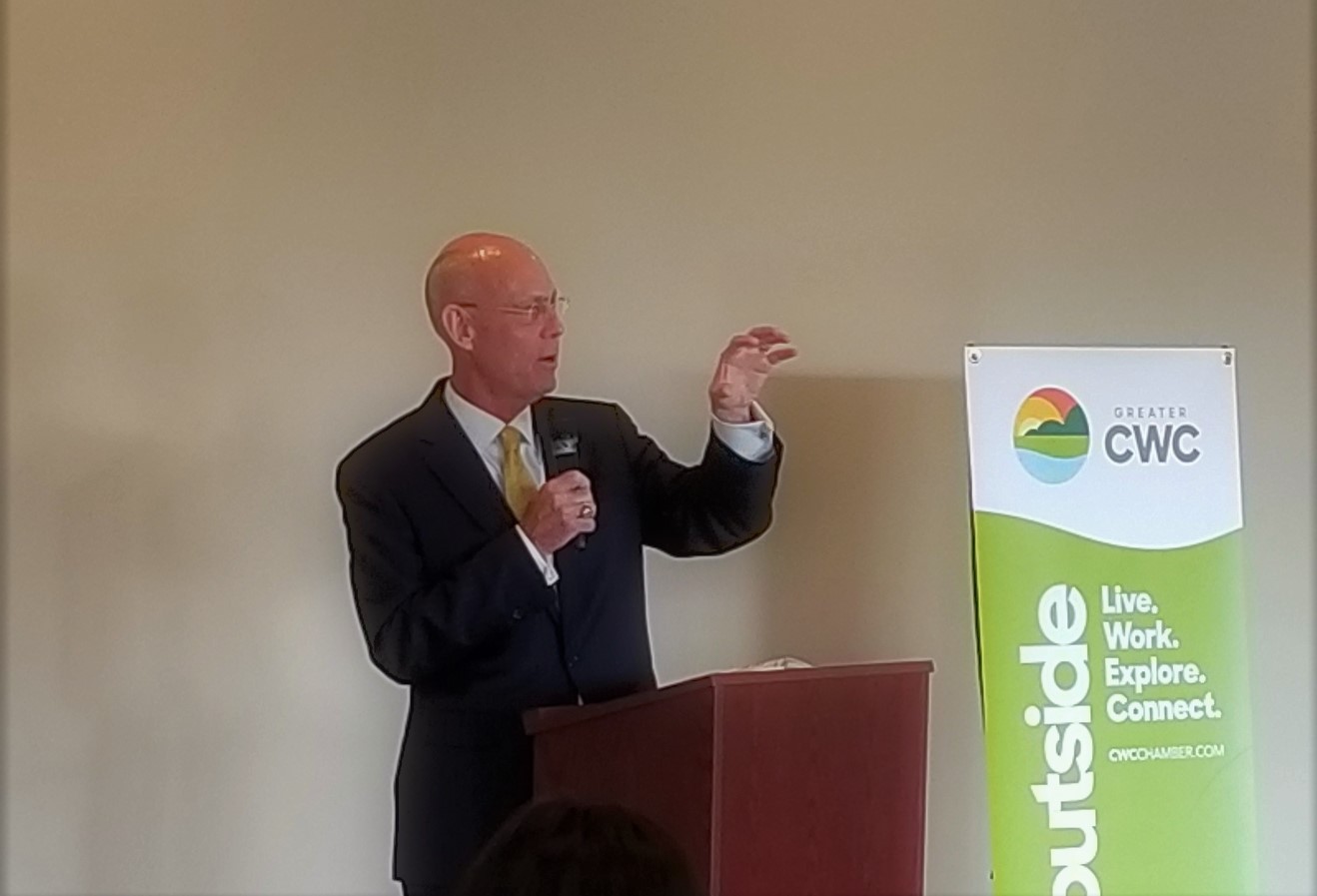 C-WC Chamber Breakfast features the funny business of humorist Glen Ward
May 25, 2021
|
|
Comments Off

on C-WC Chamber Breakfast features the funny business of humorist Glen Ward
|
NEWS
The Greater Cayce -West Columbia Chamber of Commerce Breakfast took on a lighter tone, Tuesday. It was about business, but this month it was funny business.
Glen Ward, a West Columbia professional humorist and inspirational speaker, delivered his impressions of high-profile personalities at Stone River in West Columbia.
Click for link to Glen Ward's page
Ward did the voices of US Rep. Joe Wilson, Gov. Henry McMaster and Zesto founder Gus Manos, among others. He even went back in time to recreate the persona of US Sen. Strom Thurmond.
Ward reminded the crowd, that as the COVID crisis passes, humor is a benefit.
"Laughter is a blessed and wondful thing," Ward said. "It's a gift."
In addition to the voices, Ward told of his Depression-era grandfather who told the grandchildren the family resused coffee ground so many times, they turned white.
When the coffee grounds turned white, Ward recalled his grandfather saying, "We ate them for grits."
Ward also said he was made to watch the Lawrence Welk show as a child, and he learned the song "Danny Boy" from watching the show. He then sang the song for the crowd.