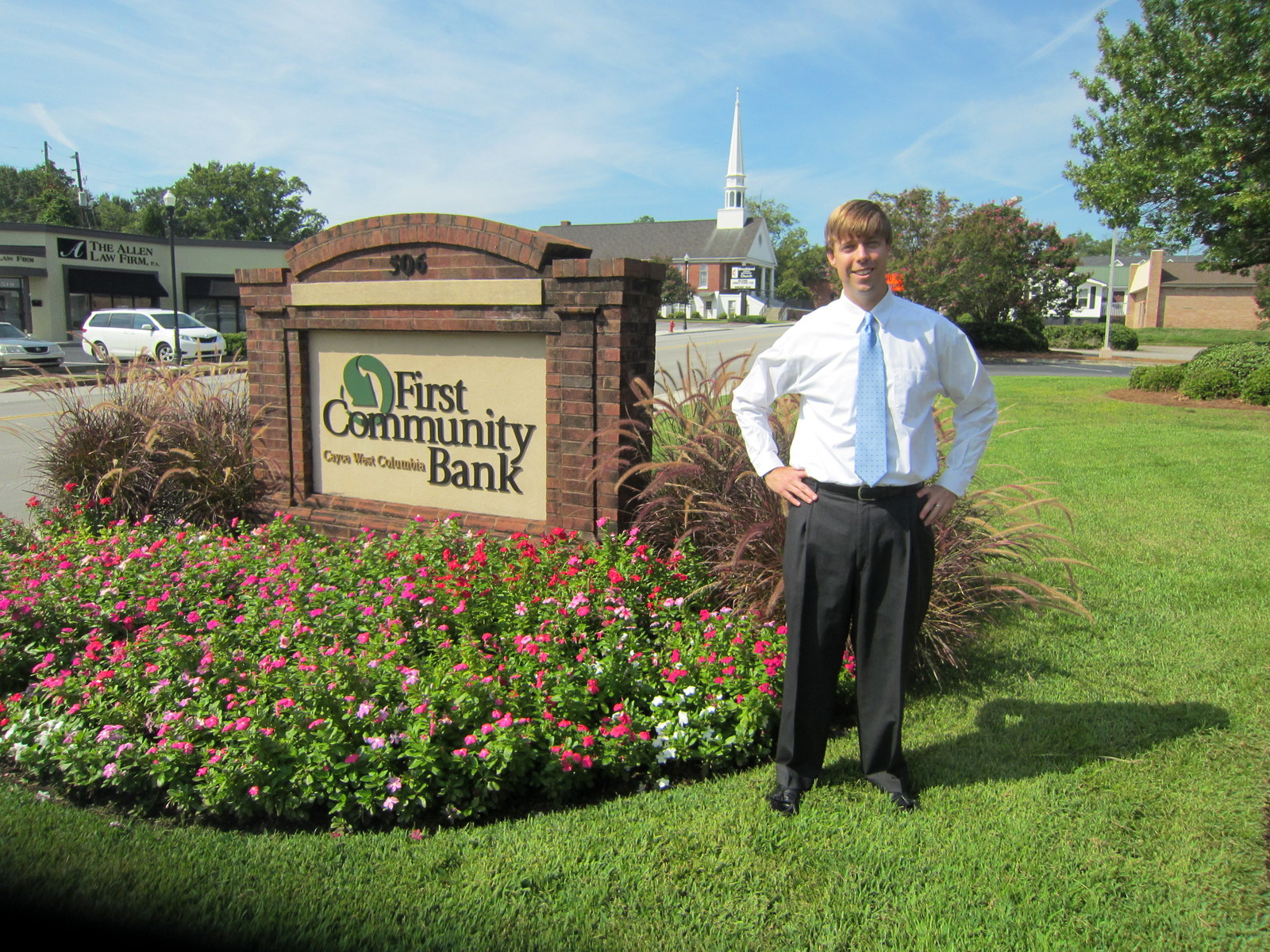 C-WC Chamber Board Chairman Vaughan Dozier in it to help
September 29, 2015
|
|
Comments Off

on C-WC Chamber Board Chairman Vaughan Dozier in it to help
|
NEWS
Vaughan Dozier is the chairman Greater Cayce -West Columbia Chamber of Commerce Board.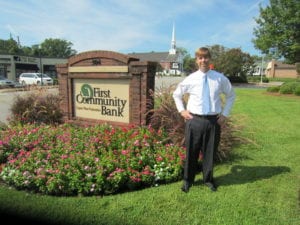 He began the fiscal year as chairman-elect of the Chamber Board, but due to a job transfer, Dozier was pressed into service.
"I wanted to do what I could to help," Dozier said.
In his day job, Dozier is a commercial banker at First Community Bank on Meeting Street in West Columbia. It's the Largest community bank in the Midlands, he said. And Dozier has made it part of his leadership style be a part of the community as board chairman.
"Part of my role as a community banker is to know about businesses," Dozier said. Knowing the owners, and what they do, helps Dozier do his job better.
"My job is to help them grow their business. We're a partner."
The role as board chairman is also a part of learning about the local business community.
Dozier is a fixture at many after hours events including, ballgames, open houses, ribbon-cuttings and meetings.
"Networking in the community," is very important, Dozier said. "It's important to be active. Let them know you're a team."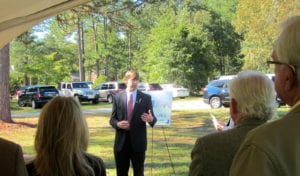 He also said he learned from other supportive members of the Chamber, including last year's president Dennis Breeland, of Breeland Courier Services.
Another way Dozier, and First Community, demonstrate that the bank is part of the team is by sponsoring the First Community Bank Law Enforcement Officer-of-the-Month Award. It is given at the Chamber Breakfast each month.
Dozier said the award was established after West Columbia Police Department Investigator Paige McCraw tracked down a man who robbed the bank in August of 2014.
"They protect our assets. They do great things, they need to be recognized," Dozier said.
Capt. Scott Morrison of the West Columbia Police Department, said he is appreciates the positive attention.
"It's great to have a local business do that," said Morrison. "Especially now."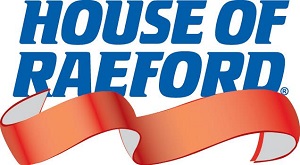 Dozier, who is originally from Montgomery Ala., said he was close to his grandfather, and learned a lot about being a contributor from him.
Dozier is a graduate of Presbyterian College in Clinton. His wife, Jennifer, is from Lexington and that's where the Doziers live. The couple has five children: Powell Anne; Trace; Arden; and Mary Ellis.
Dozier said, as a banker he can have an impact in his client's lives.
"Working to help people develop their businesses is rewarding," said Dozier.
He also said it's a thrill to see the Chamber grow, and help the business community, too.
"There are so many new businesses locally," said Dozier.
He said it is a business friendly community and people like the lower taxes.
Dozier also praised the leadership of Gregg Pinner and the helpfulness of Cory Harrison, the staff of the Chamber office.
He said the Chamber is welcoming and has lots of momentum. And it's "clicking on all cylinders."