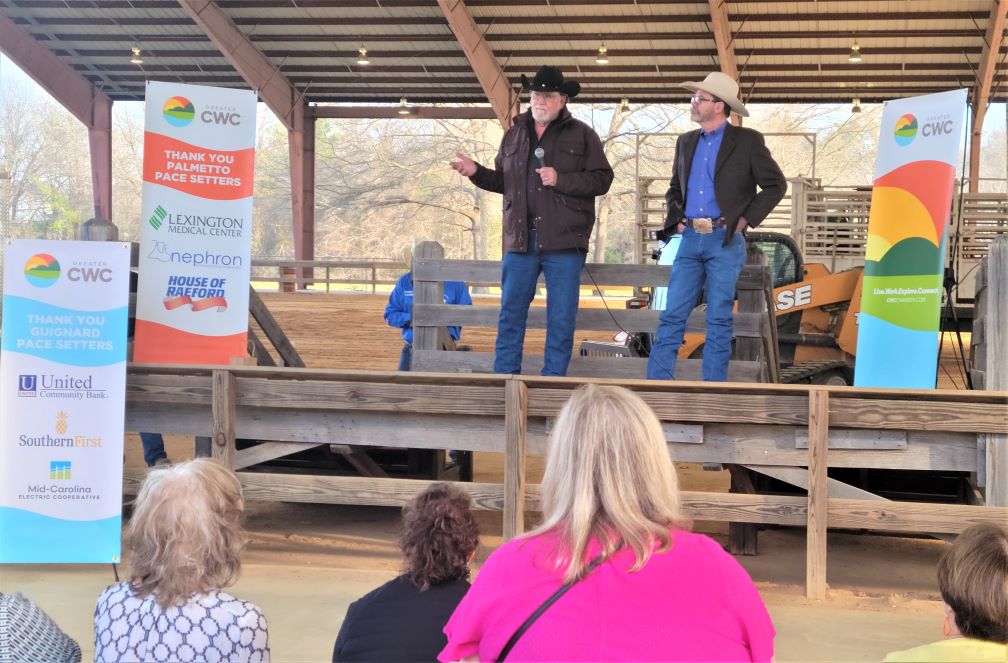 Bull Bash is Friday and Saturday at the South Congaree Arena – Site of Tuesday's Cayce-West Columbia Chamber Breakfast
March 22, 2022
|
|
Comments Off

on Bull Bash is Friday and Saturday at the South Congaree Arena – Site of Tuesday's Cayce-West Columbia Chamber Breakfast
|
NEWS
South Congaree Mayor Cindy Campbell invited everyone to the Bull Bash in South Congaree this Friday and Saturday (March 25-26.)
"We'll have thousands of visitors for the Bull Bash," Campbell said at the Greater Cayce-West Columbia Chamber of Commerce Breakfast, Tuesday.
The Bull Bash is at the South Congaree Arena, 395 Oak St. It features women barrel racing, bareback riding, bronc riding and bull riding. Gates open at 5 p.m. and the action starts about 7:30 p.m.
Chamber President Tim James said South Congaree's Rodeo, held in July, is in the top five of rodeos in the nation. He also said South Congaree is a vital part of the community and the town's rodeo has a $1 million impact.
Rance Woodley, and his wife Janice, organize the Bull Bash and the South Congaree Rodeo. Rance said they are professional and sanctioned. He also said more than 100 competitors, including world champions, come the South Congaree for rodeo events.
Tickets are on sale at South Congaree Town Hall and you can go to the Bull Bash website at: southcongareechampionshiprodeo.com Tickets can be bought at the gate, too
Prices are adults $18, youth (6-12) $14 and 5 and under free. Link to Facebook page