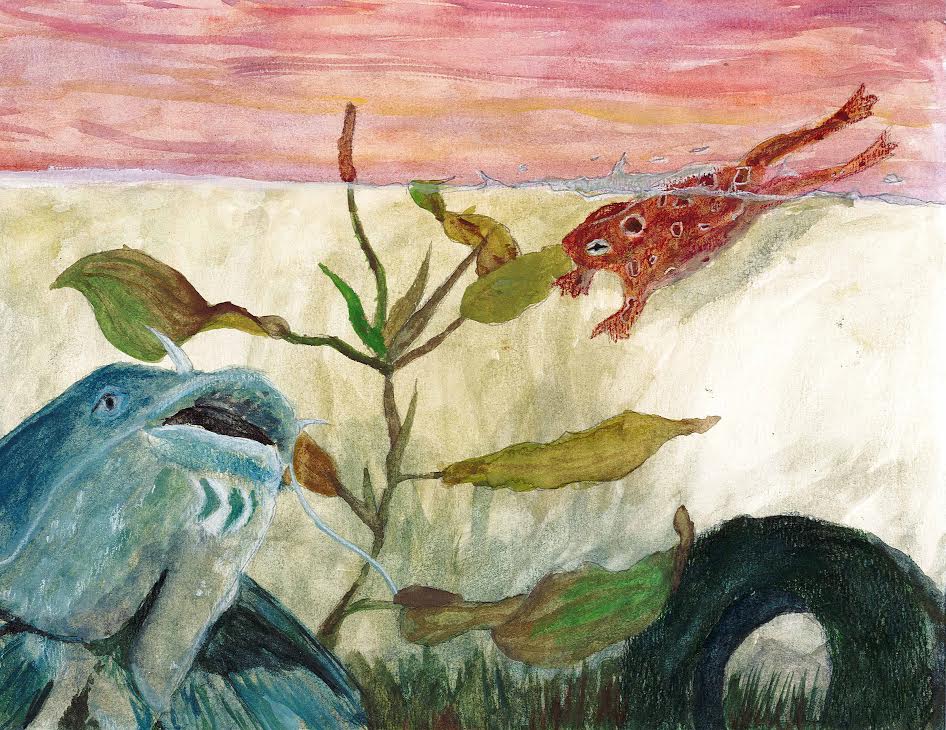 Brookland-Cayce's Areli Peṅa wins Reel Art Contest
February 11, 2016
|
|
Comments Off

on Brookland-Cayce's Areli Peṅa wins Reel Art Contest
|
NEWS
A Brookland-Cayce High School student recently took top honors as the overall winner in South Carolina's 2016 Reel Art contest.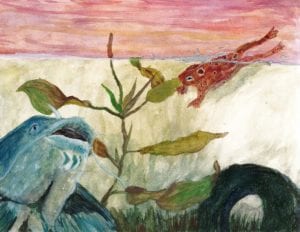 of West Columbia received State Best of Show and a first-place award in the Grades 10-12 category for her depiction of a catfish, American toad and large leaved pondweed entitled "Nature's Cycle."
Areli is an art student of BCHS's Michelle Giovannone. Areli will be awarded art supplies and a ticket to see her artwork on display at the Palmetto Sportsman's Classic.
The Reel Art contest is a competition held annually by the S.C. Department of Natural Resources sponsored by Sportfish Restoration Funds and the Harry Hampton Memorial Wildlife Fund.
Entries were judged in Columbia at S.C. Department of Natural Resources (DNR) headquarters on Tuesday. Replicas of the winning artwork will be exhibited at the Southeastern Wildlife Exposition this weekend at Marion Square in Charleston and at the Palmetto Sportsmen's Classic March 18-20 at the State Fairgrounds in Columbia.
Students from across the state submitted 502 entries to the South Carolina Reel Art competition for 2016. Awards were given in each of four class groups (K-3, 4-6, 7-9, 10-12), including one overall winner, a first place, second place, third place and five honorable mention ribbons for each class group. The overall winner is selected from among the four first-place winners representing all four groups.