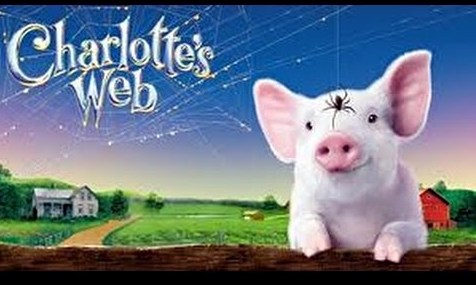 Brookland -Cayce Theatre Presents "Charlotte's Web" March 17 – 19
March 7, 2016
|
|
Comments Off

on Brookland -Cayce Theatre Presents "Charlotte's Web" March 17 – 19
|
NEWS
BCHS Presents "Charlotte's Web" March 17 – 19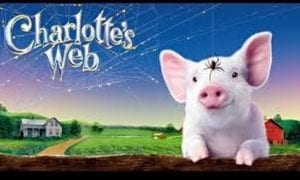 The Theatre Department of Brookland-Cayce High School will present: "Charlotte's Web" by Joseph Robinette.
Performances will be held in the BCHS auditorium on Thursday, March 17 and Friday, March 18 at 7 pm and Saturday, March 19 at 11 am. Tickets for children 5 yrs. and under will be $2 with an adult ticket and for 6 yrs. and older tickets are $5 in advance and $7 at the door. Tickets go on sale on March 1st. Please contact BCHS at 791-5000 or email Michele Smith, BCHS Theatre Teacher, [email protected] for more information and tickets.
The cast will include students from Brookland-Cayce High, Busbee Creative Arts Academy, and Saluda River Academy for the Arts: Charlotte – Ashlyn Chapiesky, Wilbur -Daniel LaTorre, Templeton – Cortland Butler, Fern Arable – Caroline Gregory, John Arable – J'Len Shaw, Martha Arable – Iris Gadsden, Avery Arable – Lawson Giles, Homer Zuckerman – Zachary Jordan, Edith Zuckerman – Morgan Wells, Lurvy – Matthew Harter, First Chorus Member – Beth Stephens, Second Chorus Member – Megan Jacobs, Third Chorus Member – Tamera Bolden, Goose – Crystal Connor, Gander – Nicholas Stack, Sheep – Timmy Phillips, Lamb – Colleen Guseman, Reporter –  Dionte Darko, Photographer –  Kirstin Baker, First Spectator/Spider1  – Jessica Harmon, Second Spectator – Megan Duncan, Uncle – Eli Shepard, Voice on Loudspeaker – Randy Pittman, First Fairgoer – Will Ritter, Second Fairgoer  – Shannon Wright, Third Fairgoer – Kyeem Harris, Announcer – Gabe Caldwell, First Spider – Ashton Waters, Second Spider – Rianne Travis, Third Spider – Madi Bacon, Spectator/Fairgoer – Sandi Castillo, other Farm Animal 1  – Cohen Hook, other Farm Animal 2 – Ben Smith, other Farm Animal 3 – Lucy Grieswell (BCAA) – Spider2 – Znariah Jackson (SRAA), Spider3  – Hannah Epting (SRAA).
Based on the classic story by E.B. White,  audience members will rediscover the enchanting characters of this story: Wilbur, the irresistible young pig who desperately wants to avoid the butcher; Fern, a girl who understands what animals say to each other; Templeton, the gluttonous rat who can occasionally be talked into a good deed; the Zuckerman family; the Arables; and, most of all, the extraordinary spider, Charlotte, who proves to be "a true friend and a good writer." Determined to save Wilbur, Charlotte begins her campaign with the "miracle" of her web in which she writes, "Some pig." It's the beginning of a victorious campaign which ultimately ends with the now-safe Wilbur doing what is most important to Charlotte. This is a beautiful play about friendship.