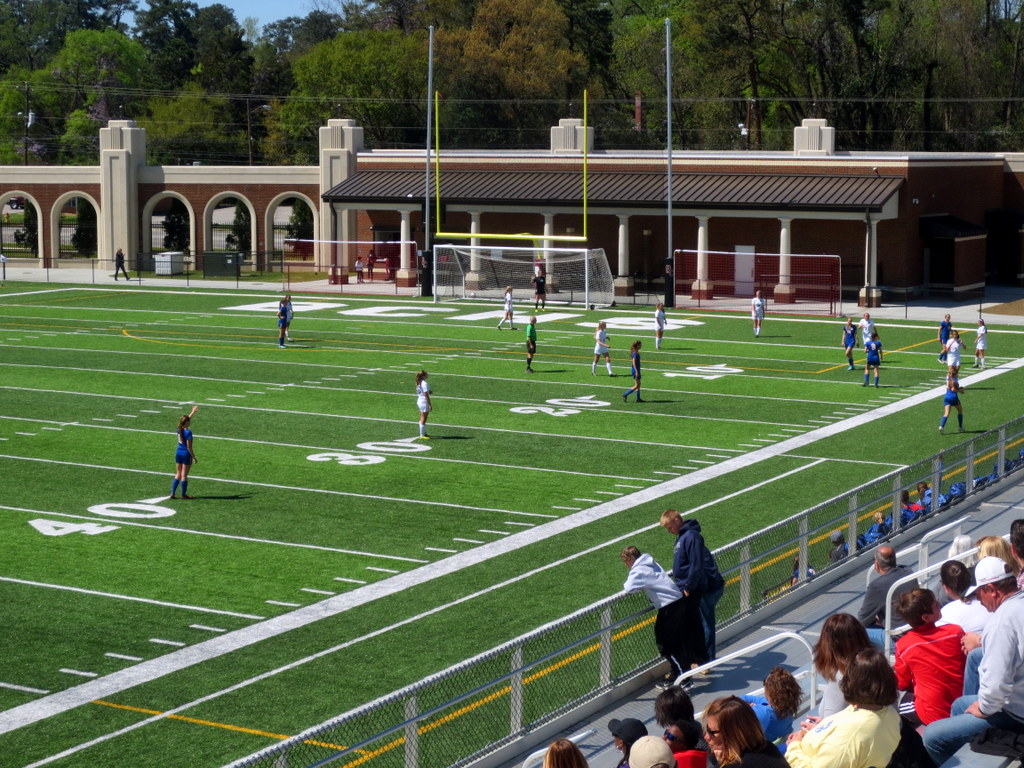 Brookland-Cayce High School hosts NIKE Palmetto Cup, Wednesday
March 29, 2016
|
|
Comments Off

on Brookland-Cayce High School hosts NIKE Palmetto Cup, Wednesday
|
NEWS
Brookland-Cayce High School will host the annual NIKE Palmetto Cup March 30-April 2, at Fort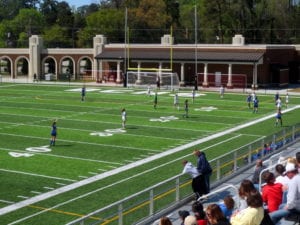 Knox (BCHS Stadium) and The Cage on the campus of BCHS in Cayce, South Carolina. The event, now in its 24th season, is also sponsored by the City of Cayce and Lloyd's Soccer.
Admission is $25 for a tournament pass or $10 for a daily pass and there will be a $5 pass for all matches on Saturday. You can follow the tournament via Twitter @nikepalmettocup and at the link provided above.
B-C will be joined by 13 teams, including 12 from the Palmetto State and the Immaculate Conception Academy of Mayaguez, Puerto Rico for the second consecutive season.

The varsity boys tourney includes 11 ranked S.C. squads, as well as three teams currently ranked #1 in their respective classification: Wando (4A); Bishop England (2A); and Christ Church (1A). Other ranked teams: (4A) #6 Blythewood, #7 South Aiken, #10 Fort Mill, #11 Clover, #14 Lexington, #15 Spring Valley; (3A) #7 Brookland-Cayce; (SCISA 3A) #4 Cardinal Newman. Class 4A squads Rock Hill and Westside round out the tournament field.
GROUP A
· Christ Church (9-2-0, 3/28 Berea), 1A #1
· Lexington (8-5-0), 4A #14
· Wando (10-0-0), 4A #1
GROUP B
· Cardinal Newman (5-3-0), SCISA 3A #4
· Clover (6-3-1), 4A #11
· Spring Valley (6-4-2), 4A #15
GROUP C
· Bishop England (10-1-1), 2A #1
· Fort Mill (7-3-0), 4A #10
· South Aiken (9-2-1, 3/28 @ Aiken), 4A #7
· Westside (8-5-0), 4A
GROUP D
· Blythewood (10-2-0), 4A #6
· Brookland-Cayce (8-5-0), 3A #7
· Rock Hill (5-6-1), 4A
· Immaculate Conception Academy-PR, 2015 Spring & Fall Champions of Western Interscholastic Soccer League, advanced to Semifinals of Puerto Rico "Whole Island Tournament" in Jan