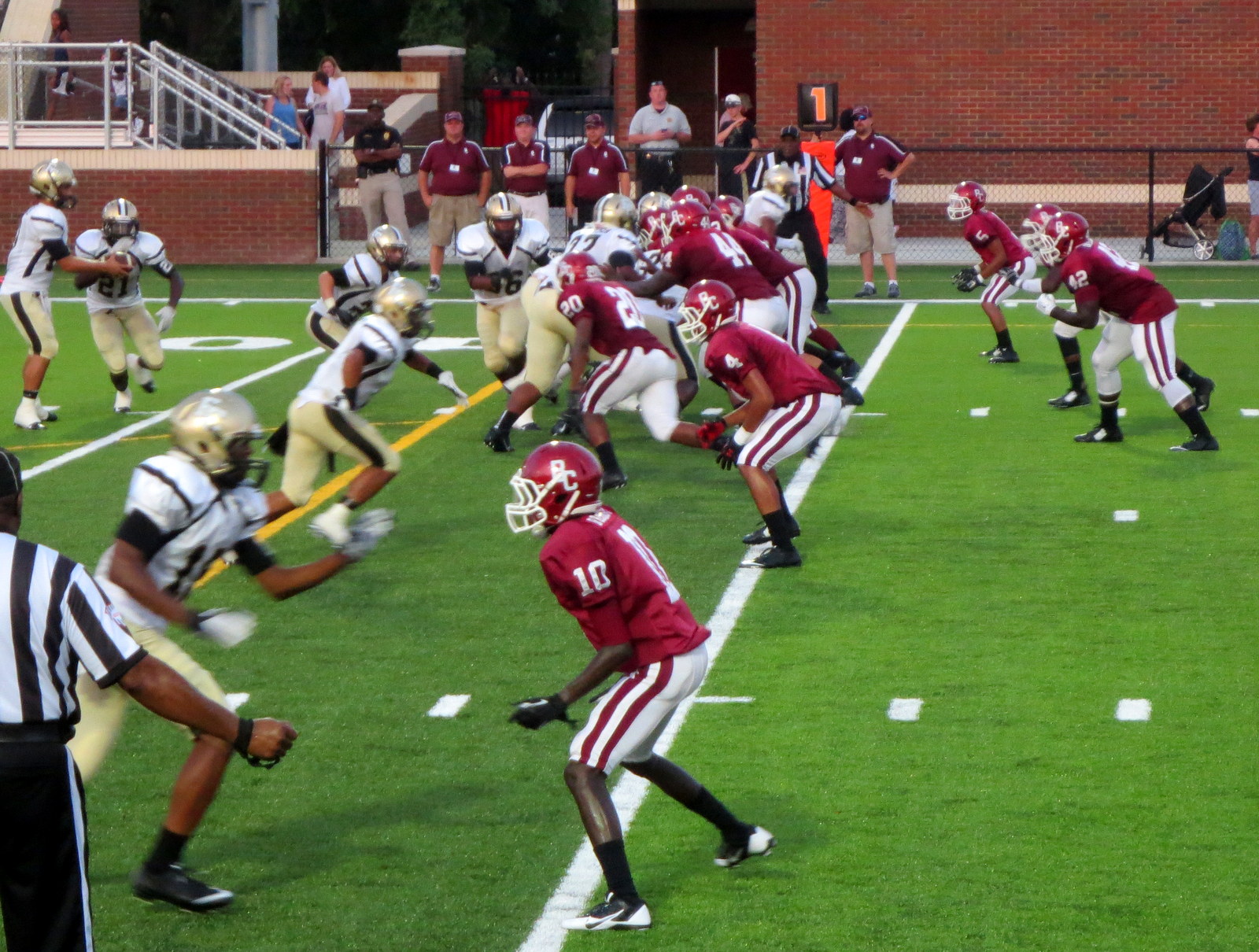 Brookland-Cayce goes to FCHS to open season, Friday
August 20, 2015
|
|
Comments Off

on Brookland-Cayce goes to FCHS to open season, Friday
|
NEWS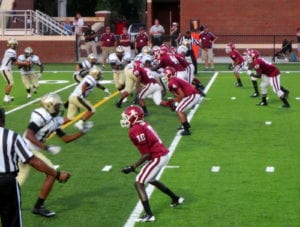 Bearcats stout on D, poised for good year
If the Brookland-Cayce Bearcats have a good year, it will start with the defense.
The Brookland-Cayce Bearcats football team plays an away non-conference game @ Fairfield Central on Friday, August 21 @ 7:30 p.m.
Two of Brookland-Cayce's defensive players have been named to the All-Midlands team. Defensive lineman Tay Pringle, who is drawing interest from major college programs was named to the All-Midlands Team. And defensive back Dominick Byars, who had six interceptions last season made that team. Bearcat running back Charles Balkcom made the All-Midlands team as an honorable mention.
The Bearcats' coach said defense is where it begins.
"The defensive line is the strength of our team," said Brookland-Cayce (BC) Head Coach and Athletic Director Rusty Charpia. In his fifth year, Charpia said he feels the program could take a big step forward this year.
Pringle is a junior and a highly sought after college recruit. He is joined on the D-line by Mandrell Benn, Travis Loadholt and tough-as-nails Danny Williams.
"I feel very good about the defense," Charpia said. One reason may be senior linebacker Keyshawn James.
"He's a team leader, a good tackler and a good player," Charpia said of James, who already has scholarship offers. Tamar Boages is the second of four starting linebackers. Charpia said there are three good players, including Zion Carroway competing for the two LB spots open.
In the defensive backfield, Ray Ray Hemingway, Byers and Sammy Lykes are all returning starters.
While the defense is strong, the Bearcats have lots of tested talent coming back on the other side of the ball, too.
On offense, senior quarterback Kozie Brown is returning. And at 6-3 and 240 pounds, Charpia said he wants to see Brown turn it up field and run more. He said Brown moved the chains in a late-season win over Airport a year ago. If Brown will run more, it opens up opportunities for the Baccarat offense.
Charpia also said Balkcom, Cam Brown, and A.J. Brown make up a very solid group at running back. Justice Mills is looking good at wide receiver.
Charpia said his team lost two offensive linemen to graduation, but he has players with game experience filling those spots. Kicker David Kopowski is gone. He handled punting, placekicking and field goals for BC.
"Kicking is an area of concern," Charpia said. He also said the Bearcats don't have a lot of depth, but he feels the team has the same level of depth as his opponents.
"That applies to everybody," he said.