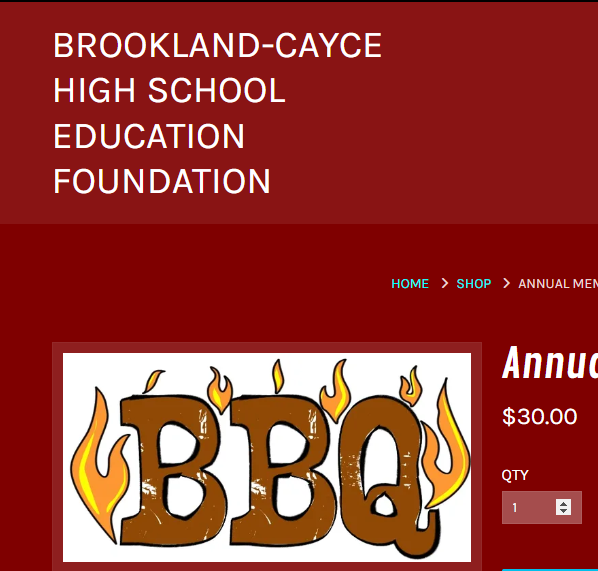 Brookland-Cayce Education Foundation membership meeting – BBQ supper for student scholarships and teacher grants, is Thursday
October 9, 2023
|
|
Comments Off

on Brookland-Cayce Education Foundation membership meeting – BBQ supper for student scholarships and teacher grants, is Thursday
|
NEWS, Social Media
The Brookland-Cayce High School Education Foundation will hold its annual membership meeting and barbecue supper on Thursday, October 19.
The event is set for 6 p.m. in the Brookland-Cayce High School cafeteria. Dinner includes barbecue, mac and cheese, green beans, rice and hash, rolls, and dessert.
Those who are not able to stay for the meeting can purchase take-out suppers, which will be ready for pickup starting at 4:30 p.m. that day.
Tickets are $30 and help support the education foundation's mission of providing student scholarships and teacher grants at Brookland-Cayce High School. The purchase includes an associate membership.
Tickets may be purchased online at https://bchsfoundation.org/ or by clicking this link: https://bchsfoundation.org/products/annual-membership-and-bbq-supper-bed632a9-f25b-4084-ac4a-5d966a668fcf