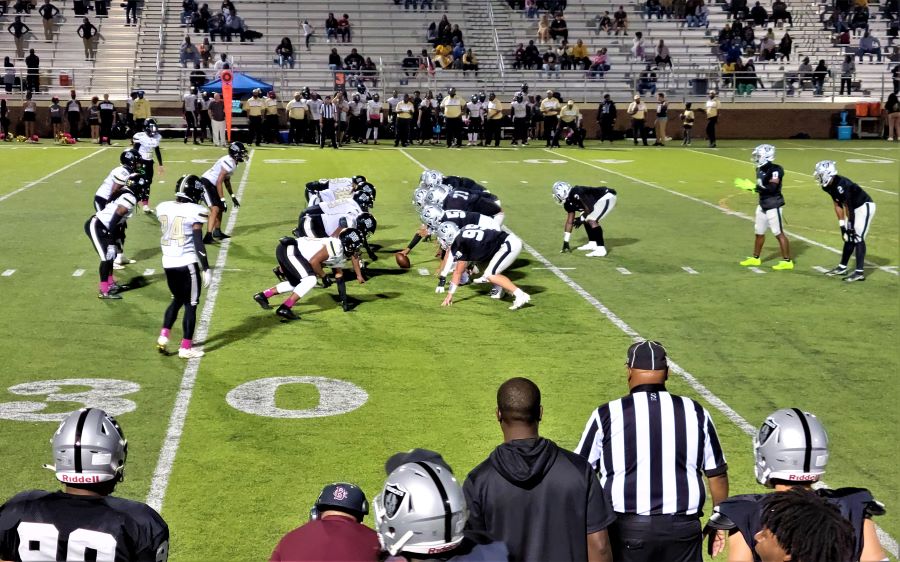 Brookland-Cayce defeats Lower Richland
October 8, 2022
|
|
Comments Off

on Brookland-Cayce defeats Lower Richland
|
NEWS
By Mike Hagins- 1620 The Dove Radio – Brookland-Cayce defeated Lower Richland 14-7, at Fort Knox. 
The two teams played to a 7-7 tie in the first half.
Brookland-Cayce scored a TD in the third Quarter and took a 14-7 lead that held.
Naahzeikial Mays and Deshaun Washington scored touchdowns for the Bearcats. The BC defense had 2 stops inside the 5 yard line. Latron Pauling and Benjamin Pugh both had a big night for the Bearcat defense. 
Lower Richland moved the ball on its last drive to the BC 4 yard line.  On a 4th-and-3 the Bearcats stopped the Diamonds with 33 seconds left in the game. 
BC had only 6 possessions in the game. A 9-play 67 yard drive for a TD on its 2nd drive and a 10-play 66 yard drive on its 4th possession. Mays had 12 carries and 99 yds. Washington – 10 carries for 63 yds.
QB Tanner Staton was 6/10 for 66 yds. with 1 Int. and 5 carries for 16 yds.
Brookland-Cayce is now 4-3 on the season and 2-0 in Region 5, 3A. Lower Richland falls to 1-6 with the loss and 0-2 in Region 5, 3A.
The game was dedicated to Connor Ilisie, the BC student who died in a car accident a week ago.
Next game host Dreher at homecoming  Can listen on The Dove 1620 App or thedove1620.com