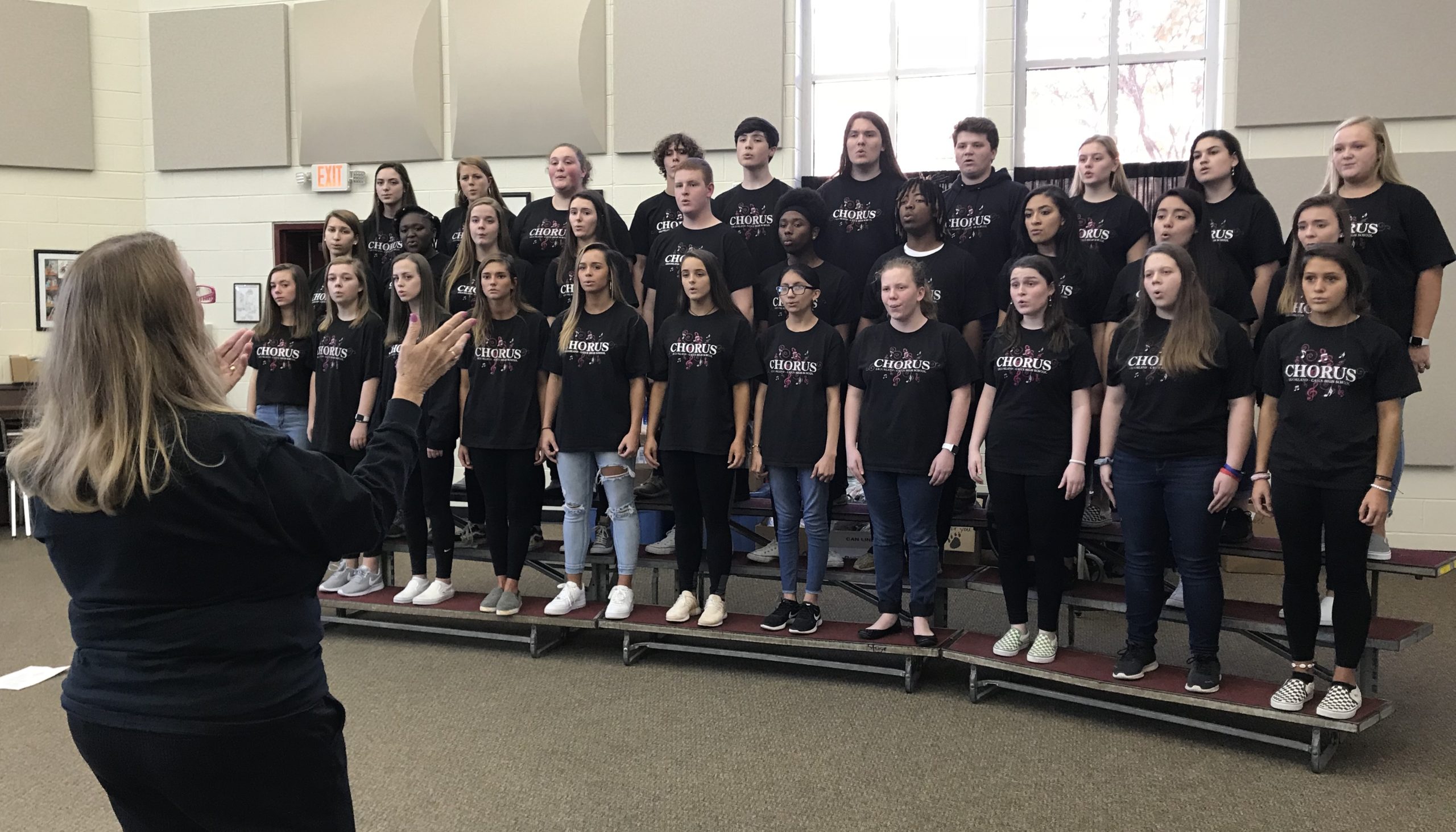 Brookland-Cayce Choir to perform at Disney Festival
November 26, 2019
|
|
Comments Off

on Brookland-Cayce Choir to perform at Disney Festival
|
NEWS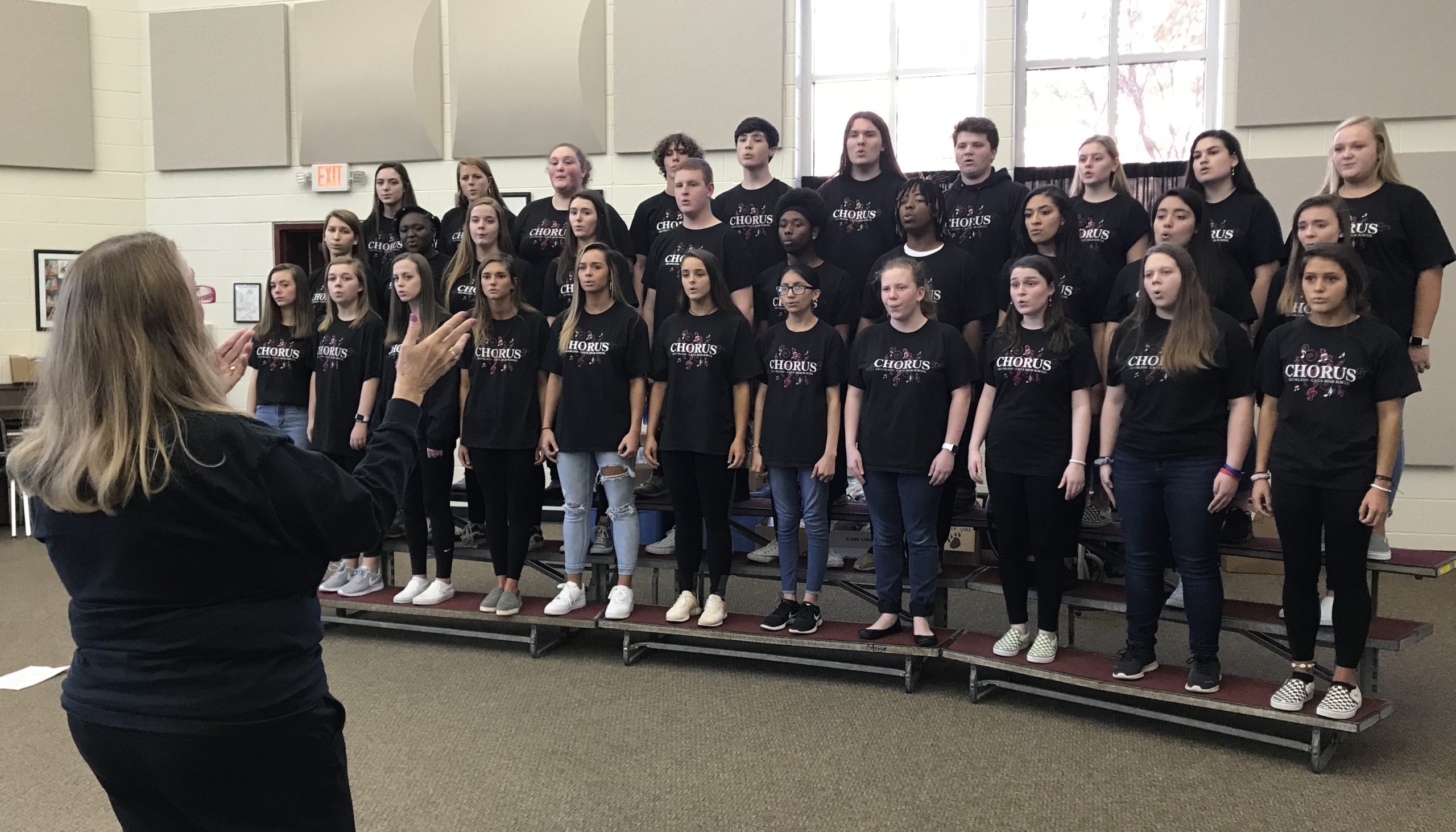 Forty Honors Choir members at Brookland-Cayce High School will have a Thanksgiving holiday to remember.
The choir, under the direction of Wendi Humphries, will perform on opening night, November 29, at the Epcot International Festival of the Holidays Candlelight Processional at Walt Disney World in Orlando, Fla. The Brookland-Cayce choir will join others selected by video audition from across the United States for the holiday shows. Brookland-Cayce's choir performs at 6:45 pm and 8:15 pm at Epcot Center Amphitheater.
The choir will be accompanied by a full symphonic orchestra for its performance, which will include songs like "Shout for Joy," "Il Est Né," "What Child Is This," "Silent Night" and "Joy to the World." Epcot's guest narrator for the opening night show is Ming-Na Wen, the voice actor for the Disney Princess Mulan. The narrator reads the Christmas story, with choir members performing songs in the telling of that story. Brookland-Cayce choir members will become Disney performers, wearing Disney choir robes and holding electric candles.
"The students are excited," said Humphries, whose Honors Choir is making its third appearance at the popular holiday festival. "They will gain a worldly experience of performing at Disney and will be singing several songs in foreign languages to represent the different countries in Epcot."

In fact, the most challenging part of preparing for the program has been learning and memorizing 14 songs over the past several months of rehearsals.
"The music is fantastic, making it much easier to learn, but memorizing songs in languages such as French and German has proven to be challenging," said Honors Choir member Anna Burkett, a senior who will be seeing Disney for the first time. In the choir's down time, they will have a traditional Thanksgiving dinner and visit Universal Studios, Disney's Epcot and Magic Kingdom, and others.
"Disney is so magical and makes everyone who visits so incredibly happy. I can't wait to be a part of that magic," said Burkett. "I'm so excited about our performance. I know it will be an absolutely magical and life-changing experience!"
For Humphries, another special part of the trip will be seeing some former students. McKenzie Ouzts, a Brookland-Cayce High grad and Honors Choir member who graduated from USC and taught at Saluda River Academy for the Arts, now works at Disney. She will perform as a Disney cast member with the Brookland-Cayce Honors Choir students. David LaTorre, a 2012 Brookland-Cayce graduate and Honors Choir member who graduated from Anderson University, also works at Disney.

Humphries is excited for the exposure and experience her Honors Choir students will get as part of their festival performance. Once students return home, they will be getting ready for the SCMEA State Performance Assessment Choral Clinic this spring.

"The students will make many memories at The Happiest Place on Earth with 40 of their friends," Humphries said.