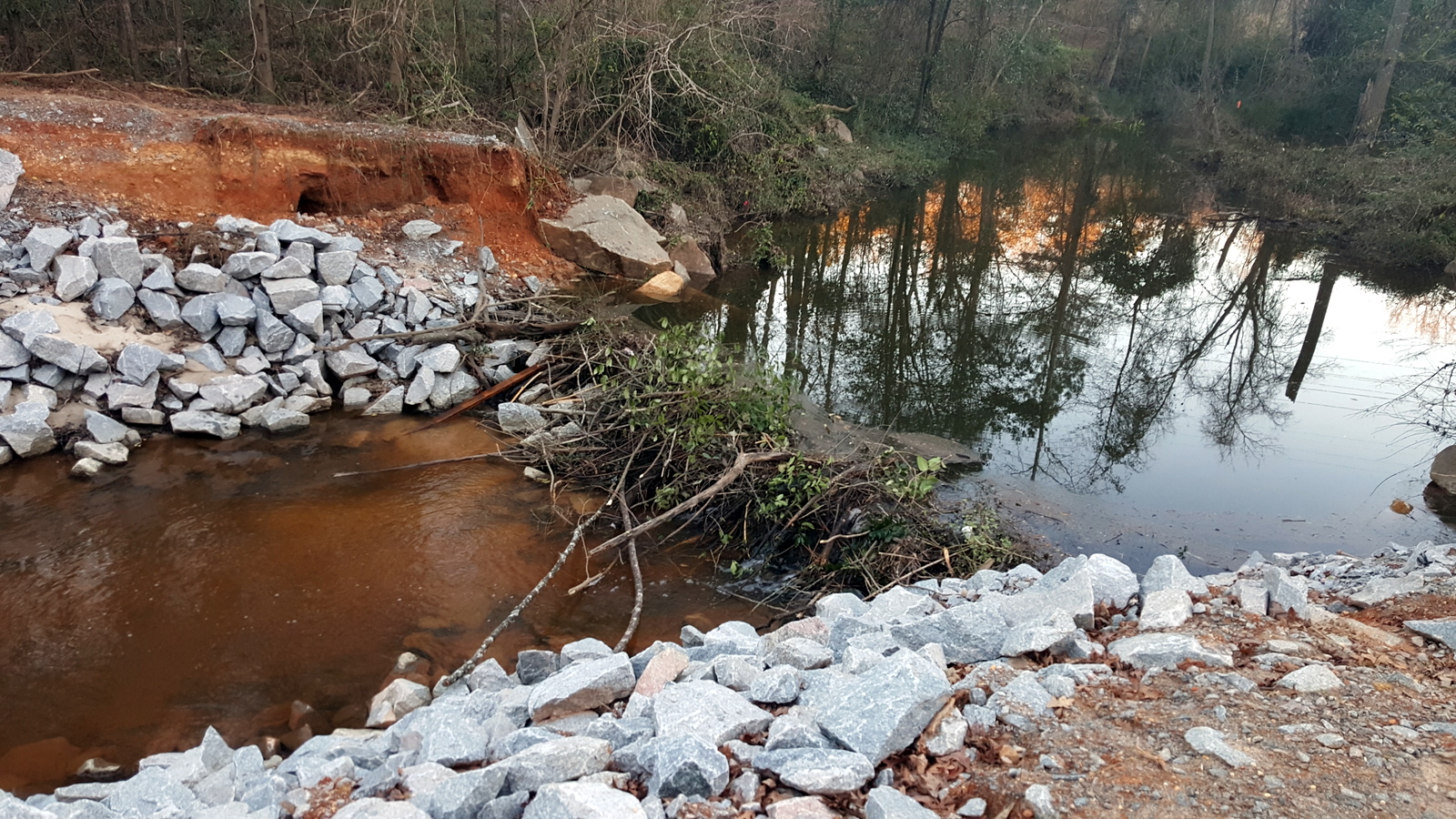 Botanical Parkway beavers waste no time on engineering plan
January 31, 2016
|
|
Comments Off

on Botanical Parkway beavers waste no time on engineering plan
|
NEWS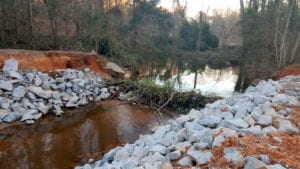 While it may be next fall before the large gash in West Columbia's Botanical Parkway is repaired, nature's engineers are hard at work.
The back road to Riverbanks Zoo suffered a crush to a culvert in the early October floods. A portion of the road was washed away. It is a county-owned road, and it will cost a million-or-more dollars to repair. With re-engineering, and construction, county officials say it may be October before the road is made whole.
But while red tape in the form of FEMA funding and contract-letting is the common course for humans, beavers don't roll that way.
The little varmints have no controlling authority to wait on a go-ahead from. They have been busily building a dam across the creek called Double Branch.
Each day, there has been a bit more progress, until the beavers have constructed a formidable structure.
And with the road being gone over the stream, the beauty of the flowing water, and the evidence of the industry gifted to nature is apparent. And never underestimate the instinct God gave animals.