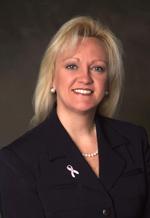 Beth Carigg will not seek re-election as Clerk of Court
February 22, 2016
|
|
Comments Off

on Beth Carigg will not seek re-election as Clerk of Court
|
NEWS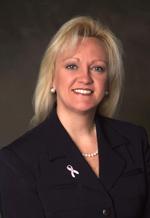 Statement of Lexington County Clerk of Court Beth Carigg
Beth Carrigg has announced her decision not to seek re-election
After prayerful reflection and consideration, including discussions with family and friends, I have decided not to seek another tenn as Lexington County's Clerk ofCourt.
In the end, the decision was really not that difficult. I truly believe that once you've met the goals you set for yourself, and the office, it is time seek new opportunities, tackle new challenges and set new goals.
Although the past 12 years as Clerk ofCourt have been filled with challenges, I will leave the office with a strong record of accomplishments, because we accepted those challenges as opportunities. We have been very open and transparent in doing the people's business and the results have been very rewarding.
As promised when I was first elected 12 years ago, this office increased child support collections to record levels; implemented the child support debit card (the first in the state), and; implemented online dockets and online payments opportunities. By cutting unnecessary expenses under my leadership the Clerk of Court's office has saved the taxpayers more than $1.4 million dollars, all while operating within the same budget and with the same number of employees we inherited in 2004!
In addition, my administration requested independent audits in each ofmy 12 years as Clerk of Court. The results ofthose audits were clean and produced no irregularities.
My unique experience as Clerk ofCourt confrrms more than ever that the citizens of Lexington County deserve leadership that puts necessary funding into our county's service infrastructure which to date, is sorely lacking. Court Services, Law Enforcement, EMS and Emergency Management are the cornerstones of any community and, in order to maintain proper service levels and response times as the population increases, the funding for these services must increase, as well.
County Councils' have to make hard decisions, so it's important that they are educated decisions and not political ones. It is unfortunate that resources in local government and the lack of ocal government funding are such that salary increases for employees, the ability to increase service levels, or opportunities to improve technology beyond the current advancements seem to be continually delayed or non-existent.
It has been my honor and privilege to serve the citizens of Lexington County as their Clerk of Court. I have accomplished the goals I set for the office, and I am proud that I will leave the office in a much better position than when I came into the office 12 years ago. Now, it is time to close one chapter and begin anew.
As we move forward, I encourage you to select your next leader( s) carefully and with full knowledge and disclosure. The measure ofa true leader is having the desire and ability to make the tough decisions – not just the popular ones. I'm excited about the future as well as serving the citizens of this county again in the near future!