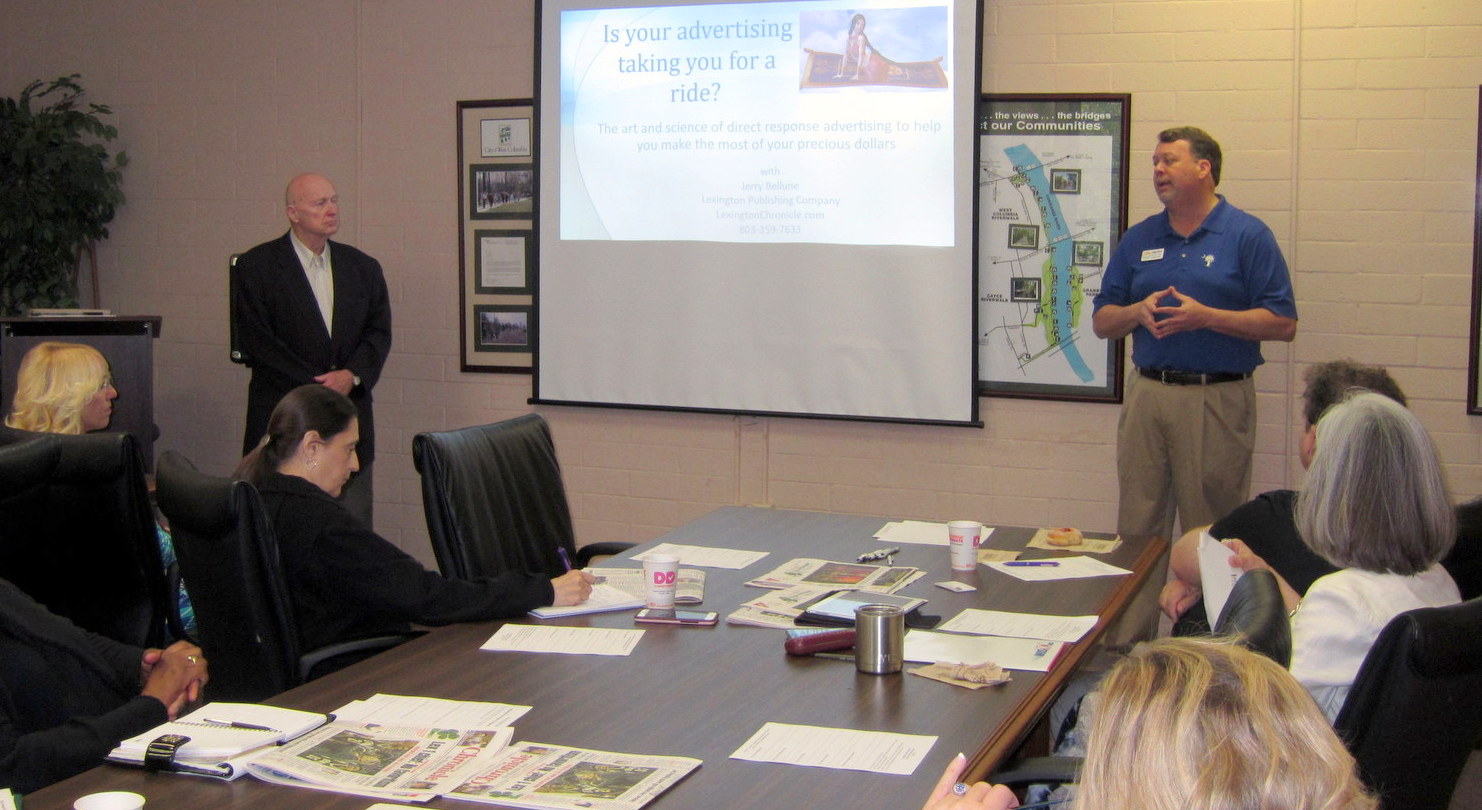 Bellune discusses advertising at CWC Chamber event
March 14, 2016
|
|
Comments Off

on Bellune discusses advertising at CWC Chamber event
|
NEWS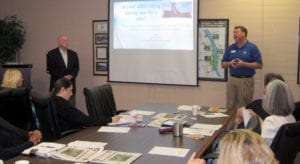 "Know who your ideal client is."
That was the message from Jerry Bellune during the Funshop meeting March 11, at the Cayce-West Columbia Chamber of Commerce.
Jerry and his wife, MacLeod Bellune, own The Lexington County Chronicle.
Bellune said he has succeed for more than 20 years as a newspaper owner by forging positive relationships in the community. By doing that he has been able to identify the best potential customer. And that's when the plan begins.
"How do you get your message across?" Bellune asked. He said a good advertising campaign will answer that question.
Bellune also said it is important to know when potential customers are looking for ads.
"You have to know how to get to them," he said.
Bellune said you can even learn from unlikely sources.
"Read your junk mail," he said. Bellune said a lot of junk mail contains direct response advertisng and than can be effective. He said half of all junk mail is done well.
"Some of it pushes the right buttons," Bellune said. And incorporating a strategy that works- regardless of where you go the idea- is smart marketing.
Another approach Bellune mentioned included making "an offer they can't refuse," and then tell your customers how to order it.
Solve problems, offer incentives and illustrate benefits, are other tactics that can lead to growing your customer base, Bellune said.
Bellune will conduct another Chamber Funshops. It's scheduled for April 14, at the Chamber office on 12th Street. Anyone attending all three Funshops will get a certificate.