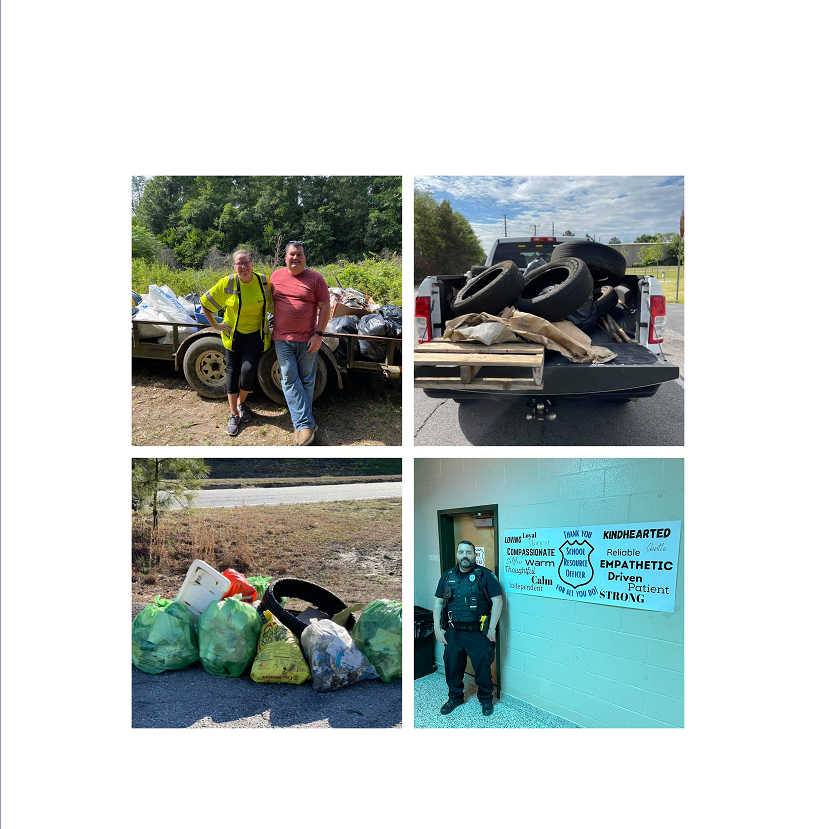 Beautifying West Columbia is a good deed, and police officer "Pays it Forward"
February 17, 2023
|
|
Comments Off

on Beautifying West Columbia is a good deed, and police officer "Pays it Forward"
|
NEWS, Social Media
Regardless of what the groundhog said, late February in South Carolina means spring is right around the corner. The warmer season provides the opportunity to do good deeds and pay if forward.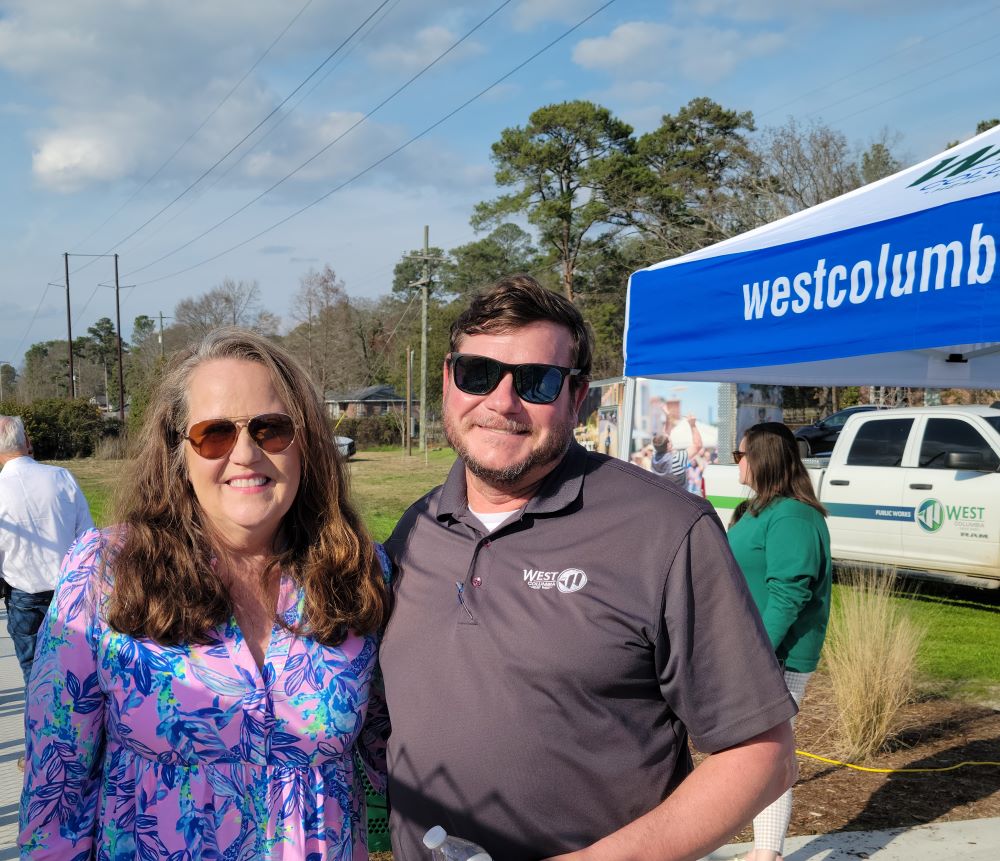 One West Columbia resident is a member of the West Columbia Beautification Foundation and she is taking her effort to beautify her community to another level. And a West Columbia School Resource Officer pays it forward for the students in his off time.
A citizen attacking litter.
"We're scheduled to have an organized litter pick-up in March," said Connie Martin Vaughn. To get involved with it, contact her at: [email protected]
Vaughn has been picking up litter on West Columbia streets since 2017. Since she started her campaign, West Columbia's Litter Pick-Up Day has been established by the City of West Columbia. It features volunteers coming together from church groups, scout troops, businesses, elementary schools, the retired community, and residents from all walks of life. City of West Columbia council members and Mayor Tem Miles also participate. The volunteers pick up countless bags of litter from the streets of West Columbia as a part of a City-Wide Litter Pick Up. Vaughn said she is glad to be a part of the city's effort.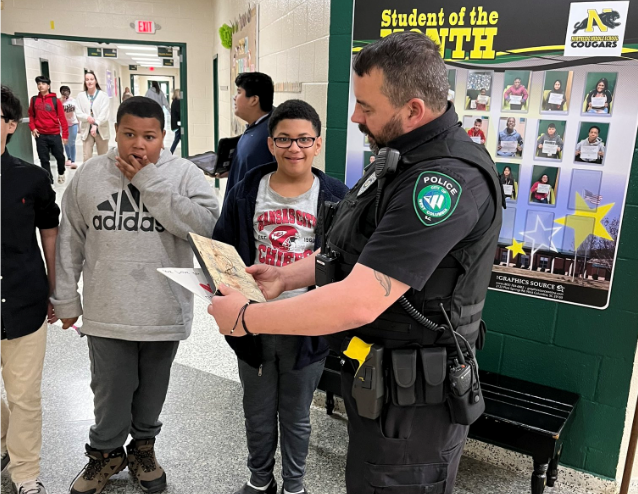 "I want our community to be the best it can be," she said. "And picking up litter helps to improve the look of the roadways and neighborhoods. Partnering with the Foundation and the City of West Columbia has been so good and helps reach more for the clean-up effort."
This year, West Columbia's city-wide litter pick-up is planned for April 29, said Jamie Hook, West Columbia Public Works Director. It's being planned by the West Columbia Beautification Foundation. The litter pick-up is from 9 a.m. until 12 noon. Participants will meet at the West Columbia City Hall. The WCBF will hold a plant sale on the same day.
Find out more about the West Columbia Beautification Foundation at: Click here
Kathy Whetzel chairs the West Columbia Beautification Foundation. She said the WCBF not only looks forward to the West Columbia city wide litter pick-up, but it's an opportunity for the WCBF.
"We're also looking forward to the spring plant sale at City Hall on April 29," Whetzel said. The Beautification Foundation has embarked upon many projects to beautify many areas of West Columbia using funds raised from "Taste on the River" and "Tribute to Trees."
Whetzel said much of the money raised from April's plant sale will go toward projects along the US 1 Corridor in West Columbia.
"Our plan is to keep working toward the revitalization on Highway One," she said.
Vaughn will be at the city-wide litter pick-up, too. She began picking up litter as a form of therapy while she nursed her ailing mother. Since she began picking up litter, Vaughn has brought groups from as small as four people to as many as 30.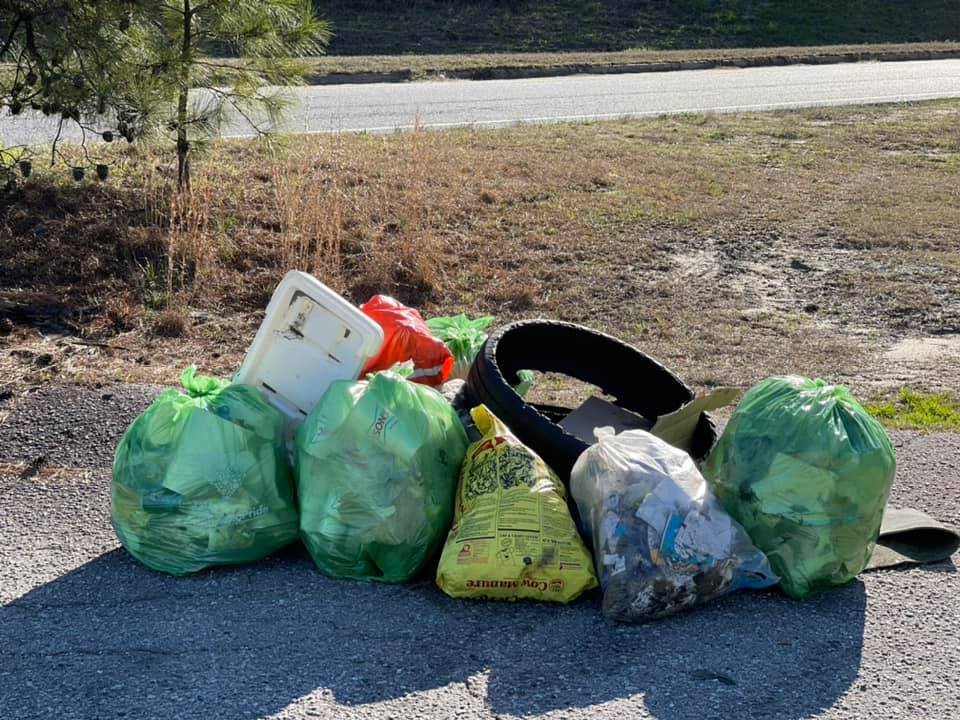 "My focus is to pay it forward," she said.
West Columbia Mayor Tem Miles is a supporter of the organized litter pick-ups. He has participated in many of them along with the volunteers Vaughn has organized.
"Picking up the litter, and addressing the problem, helps make our city look nice," Miles said. "It makes us more attractive."
In addition, Vaughn said getting outside and cleaning up is good for her physical health, and that's not all.
"It's good for your mental health, too," she said.
Others do good deeds, too. Officer Jesse Kaiser of the West Columbia Police Department is the School Resource Officer at Northside Middle School. Goes above and beyond for students on his off hours.
Northside Principal Anna Unversaw said: "Northside is lucky to have SRO Jesse Kaiser. Students, faculty, staff and administration want to say 'thank you' for showing up and making a positive impact on our school."
So if you are looking for a community service project, contact the Vaughn or the West Columbia Beautification Found. It's good for the mind, body and spirit. And it will help your city look a lot better, too. If you're looking to "Pay it Forward" for of the lead of West Columbia Police Officer Jesse Kaiser.