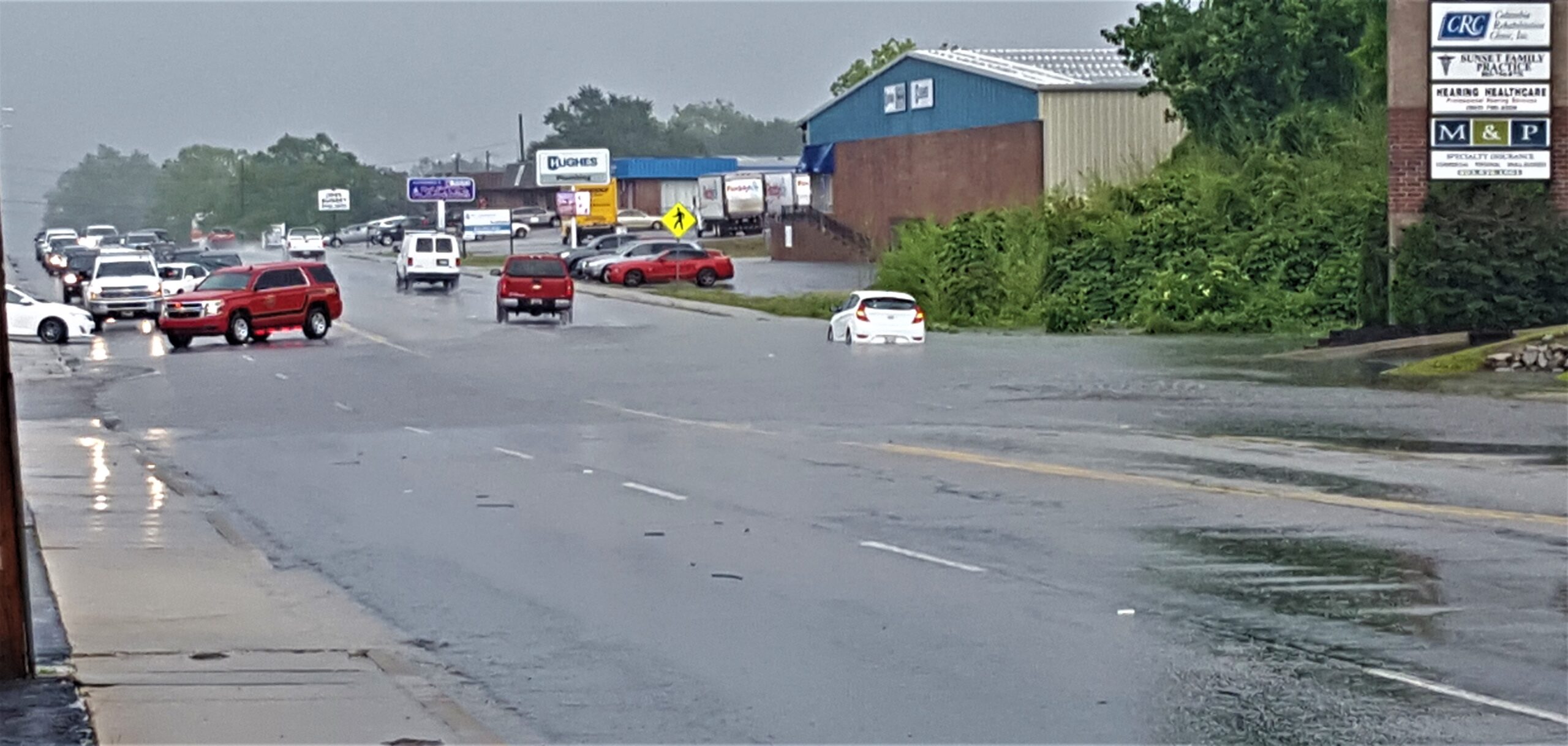 Be prepared for severe weather Thursday
March 18, 2021
|
|
Comments Off

on Be prepared for severe weather Thursday
|
NEWS
Forecasters with the National Weather Service predict severe weather for South Carolina beginning late Thursday morning and lasting into Thursday evening.
Damaging winds, hail and tornadoes are possible throughout the entire state Thursday. Your first priority should be to protect yourself from a potential tornado if a warning is issued for your area. Know ahead of time where you will go if storms threaten your home and family:-
Keep your cell phones and mobile devices fully charged in case of power outages. If you have a NOAA Weather Radio, double check to make sure it has fresh, backup batteries. – If a Tornado Warning is issued for your area, get indoors to a pre-designated area such as an interior room on the lowest level (closet, interior hallway, central bathroom with no windows) away from corners, windows, doors and outside walls.
– If you're in a vehicle, trailer or mobile home, get out immediately and go to the lowest floor of a sturdy, nearby building or storm shelter.- If you're unable to get indoors, lie flat in a nearby ditch or depression and cover your head with your hands.
Be aware of potential flooding and flying debris.- Never try to outrun a tornado in your vehicle. Instead, leave the vehicle immediately for a safe, nearby building.
As conditions change, the best way to prepare for potential severe weather is to stay up-to-date with the latest weather forecasts from the National Weather Service and local meteorologists. They will give you the best local information about the timing of the storm and conditions in specific areas. Resources to help everyone prepare can be found on our website at https://scemd.org/prepare/types-of-disasters/tornadoes/