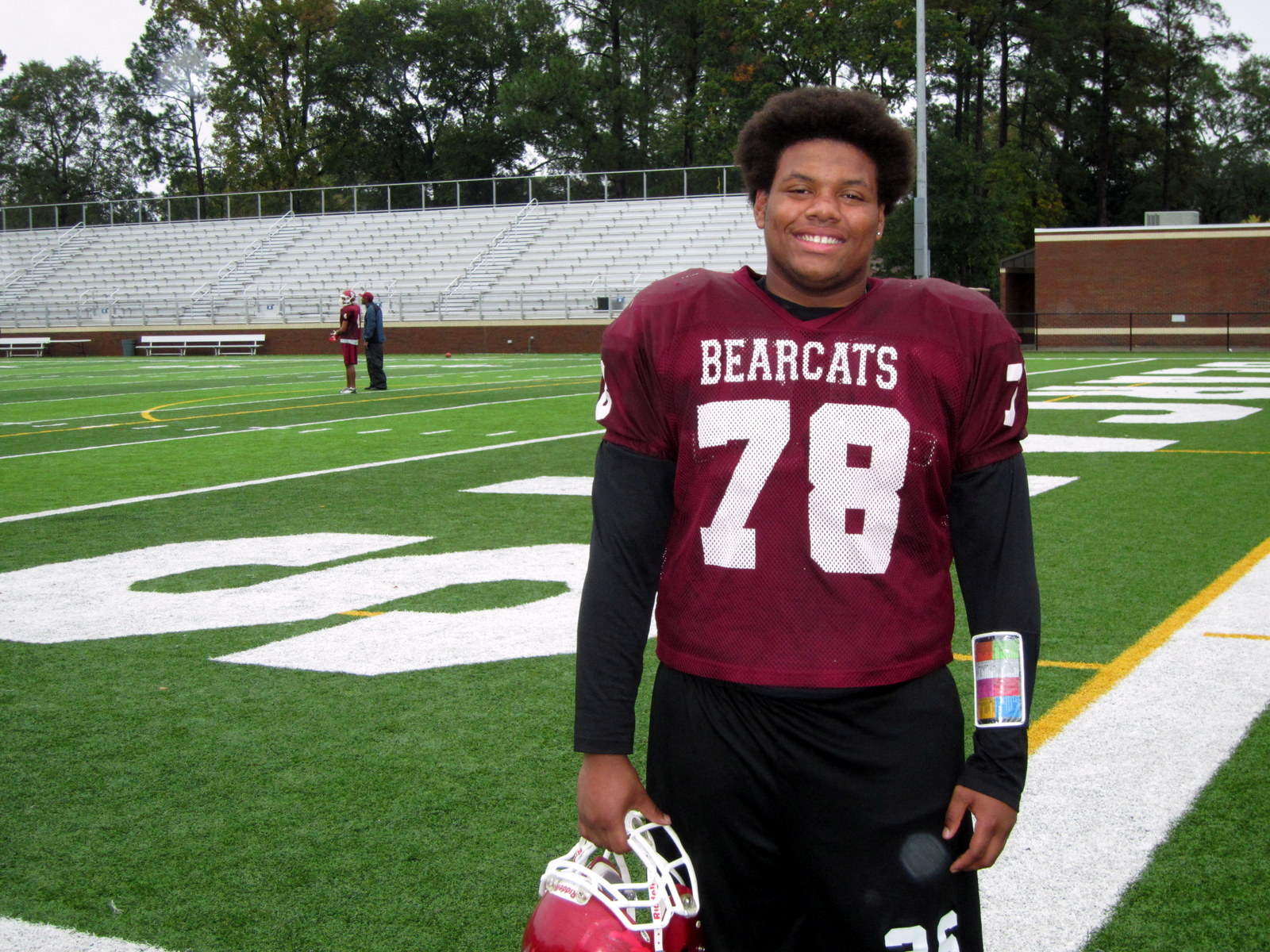 BC's Patrick McNeil to play in North-South All-Star, Saturday
December 11, 2015
|
|
Comments Off

on BC's Patrick McNeil to play in North-South All-Star, Saturday
|
NEWS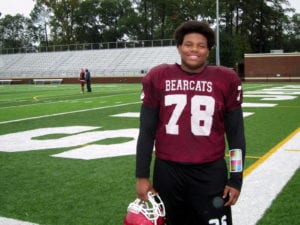 The chances were slim.
As a ninth-grader, the probability that Brookland-Cayce's Patrick McNeil would be picked as a North-South All-Star Game offensive lineman didn't look good.
But McNeil has been picked for the game that will be played in Myrtle Beach, Saturday.
Three years ago, McNeil was about 5'8″ tall and weighed less than 200 pounds.
"I could bench press 135 pounds and squat 250," McNeil said.
But things have changed. McNeil is now 6'2″ and he weighs 285. He can bench 315 pounds and squat 450.
"Wait 'til two years from now, he told me," said Bearcats Head Coach Rusty Charpia of McNeil. McNeil told Charpia that when he got to BC.
Charpia characterized McNeil's physical growth and development as a player, as "amazing." "He's come a long way," Charpia said.
Charpia said McNeil lifted weights and worked hard and he became a very good football player. He has been moved around, wherever he's needed, but he has played mostly right guard in 2015.
Charpia said McNeil will likely play center in the North-South Game.
"He's a good kid," Charpia said. "He's an A,B student."
South Carolina State University is looking at McNeil, and McNeil said he wants to play college football.
Charpia said he thinks McNeil will do well in the North-South game. He also said he believes that after McNeil plays in the all-star game, he'll get more scholarship offers.
McNeil said he thinks he'll play center in college, but he just wants the chance.
He said he likes math and he would major in chemical engineering or math in college. He said he definitely has goals that include football, but he wants to go to college, regardless.