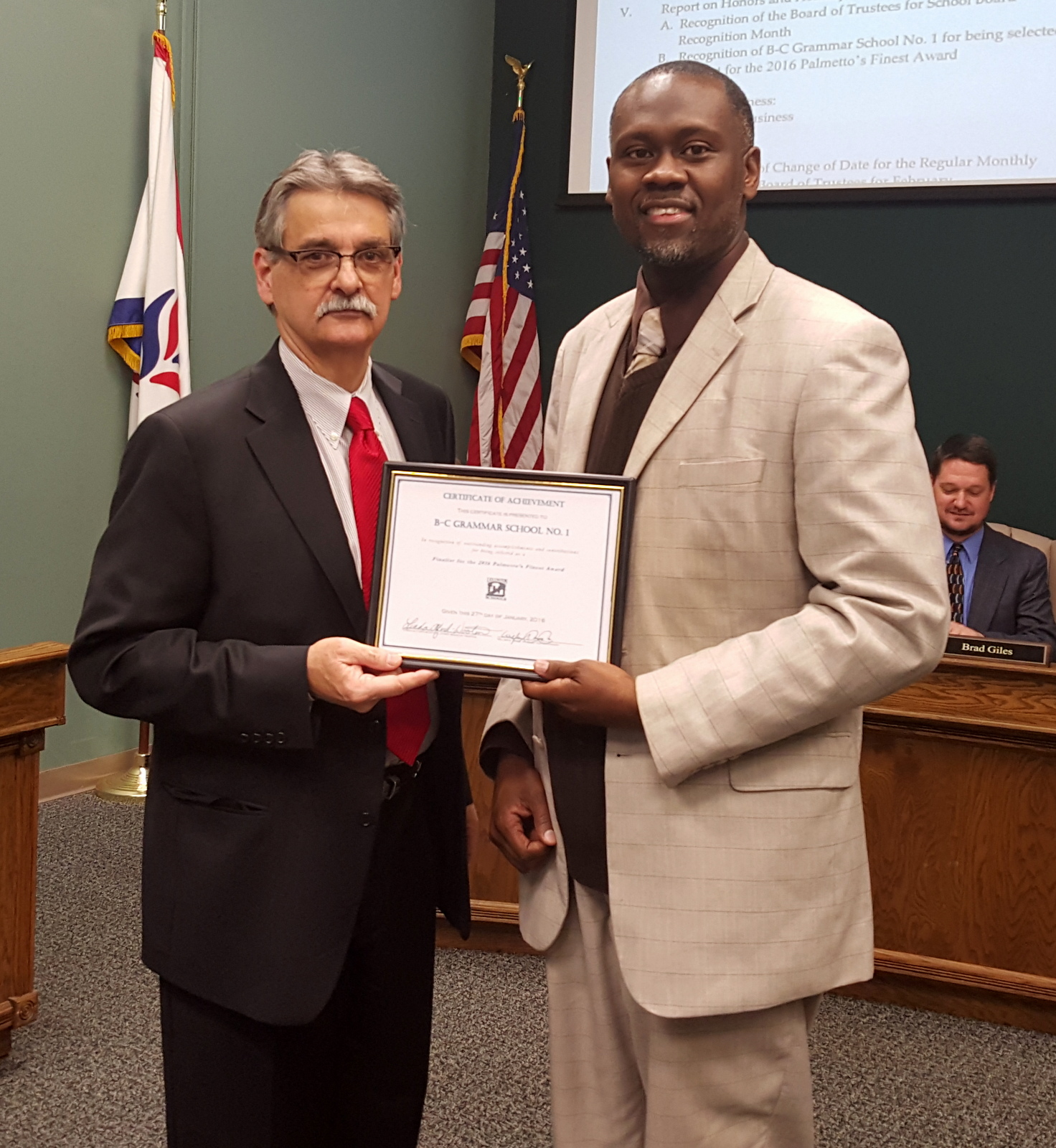 BC Grammar Palmetto's Finest win is "rare and prestigious"
March 15, 2016
|
|
Comments Off

on BC Grammar Palmetto's Finest win is "rare and prestigious"
|
NEWS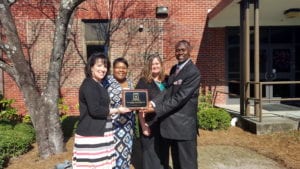 "Palmetto's Finest is a rare and prestigious award." said Dr. Bill James, Lexington 2 superintendent. "Walter Clark is on a small list of principals of Palmetto's Finest school winners."
Clark is the principal of BC Grammar No. 1. The elementary school was named Palmetto's Finest, Tuesday afternoon.
" BC Grammar No. 1 has done an excellent job," James said. "They deserve a lot of credit."
Linda Wooten-Alford, chairwoman of the Lexington 2 School Board said she was nervous as she awaited word on the award.
"We could not be more proud," Alford-Wooten said. "It's a good day in District 2. Walter Clark and the entire BC Grammar staff are the epitome of what an elementary school should be."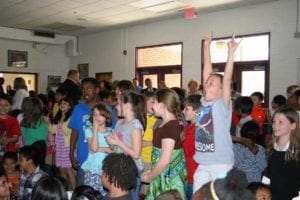 Clark, who was beaming after his school was named award winner, said bringing the school up was not an overnight proposition.
"Our journey started three years ago," Clark said. "In 2013-14, we were digging deeper. In 2014-15, we were making connections from good-to-great. This year, we are building relationships with actions that value others. And today, March 15, 2016, we have been named Palmetto's Finest."
James said he has been in education for more than 30 years and he has not had a school in his district win the Palmetto's Finest award.
"Most educators never get the chance," he said.
James said Airport High School got a visit from the Palmetto's Finest committee when he was principal in the 1990s. And Gaffney High got a visit, when he was superintendent in Cherokee County. But this is the first time a school in a district he was in at the time won the award.
Alford-Wooten said she remembers when Lexington 2's Northside Middle School won the Palmetto's Finest award (2004-05.)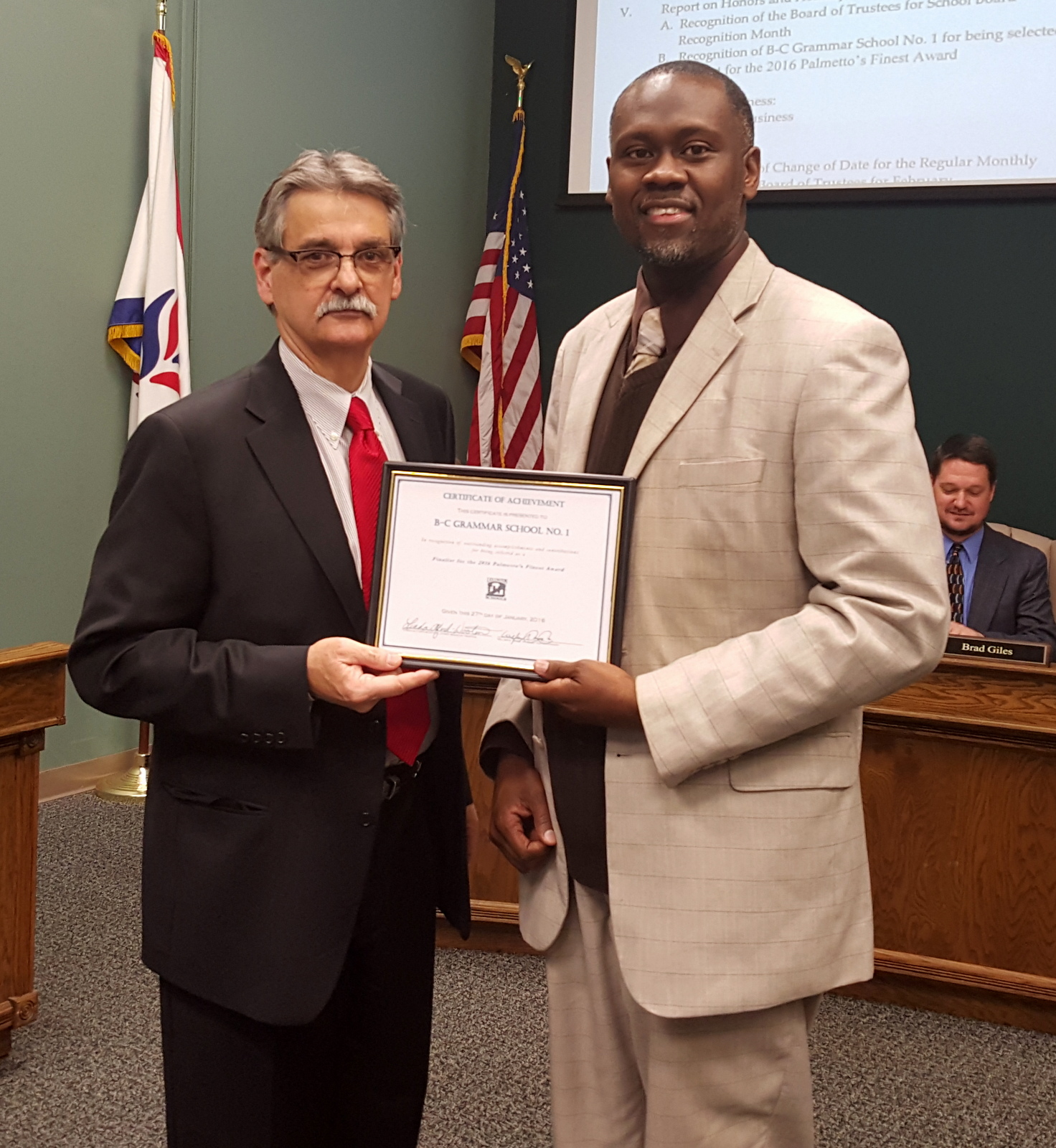 "It's been more than a decade since Northside won it," Alford-Wooten said. She said she is a product of Lexington 2, and her children are students in the district. And that makes BC Grammar winning the award even sweeter.
The other schools in the state to win Palmetto's Finest were: Holly Springs-Motlow Elementary in Campobello, Boiling Springs Middle in Inman,  St. James High in Murrells Inlet.
James said BC Grammar has a diverse student population and the win sets the standard high for other schools in Lexington 2. BC Grammar winning shows it can be done. But for now he will savor the day.
"This is as good as it gets. I'm very proud,"of BC Grammar School No. 1, James said.