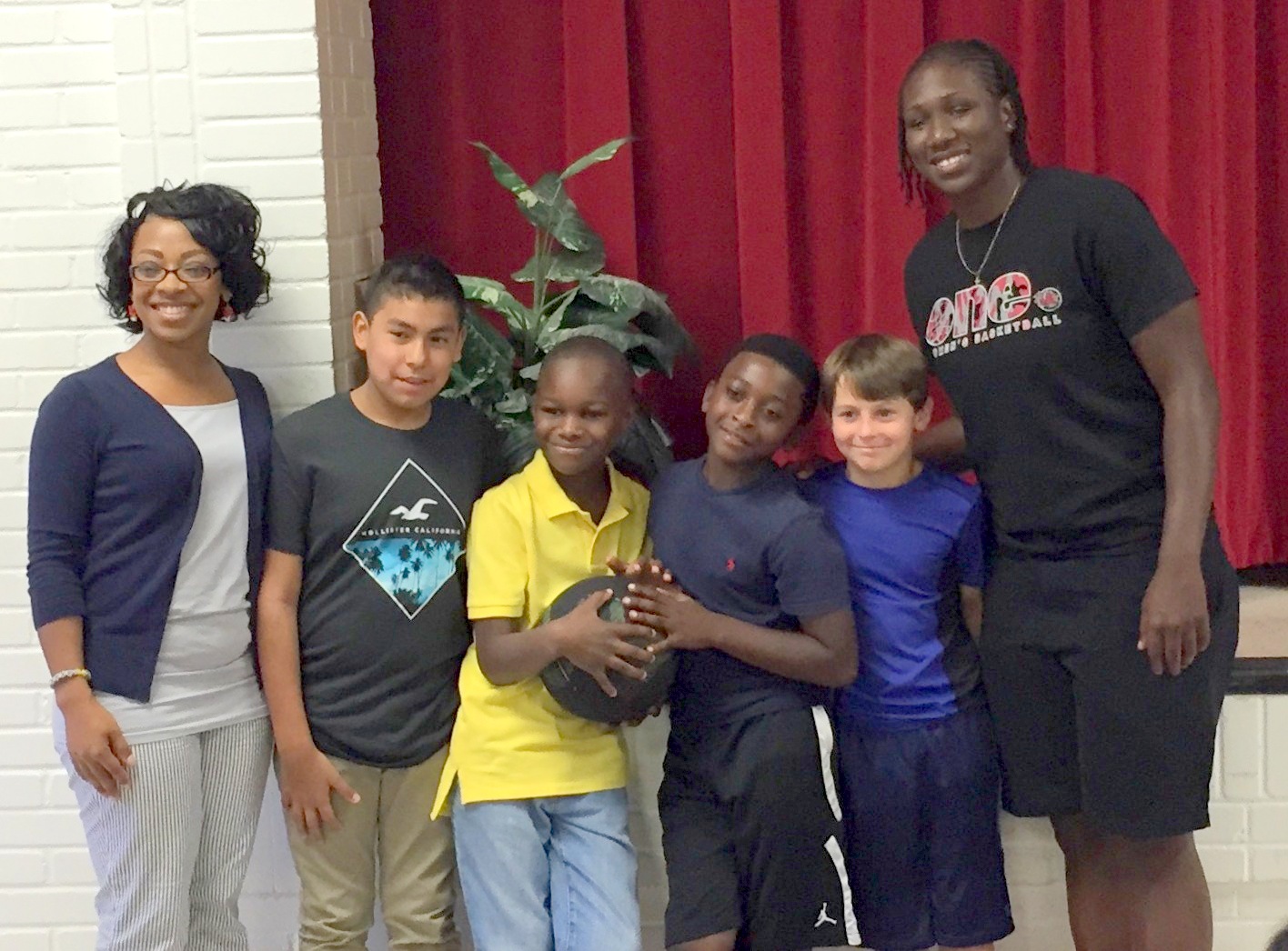 Basketball star visits BC Grammar School No. 1
August 25, 2015
|
|
Comments Off

on Basketball star visits BC Grammar School No. 1
|
NEWS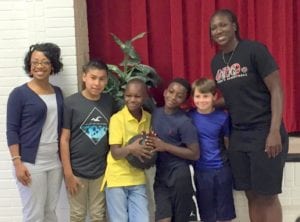 After seeing a problem with overcrowding on the only basketball goal on the playground at BC Grammar School No. 1, some then-fourth grade students decided to take initiative in raising money to purchase new goals for their school, said BC Grammar Principal Walter Clark.
Requesting donations from family and friends, the students planned a Bake Sale at the end of last year. It raised over $400, more than enough to purchase new goals and even some basketballs for use during recess.
The students fourth-grade teacher, Brittany Daniels, moved up with the students to fifth grade. She wanted to reward their efforts by inviting Former USC Women's Basketball Team Captain Aleighsa Welch to speak to the entire fifth grade class about persistence and following your dreams.
Daniels chose to reach out to Aleighsa Welch because of her admirable leadership qualities, drive, and initiative. In guiding her students through this project, Daniels wanted her students to learn their power to make change in the world around them. She felt that no one could exemplify this message better Aleighsa Welch.
Aleighsa Welch told the boys (Jaden, Shamar, Kevin, and Zach) now in fifth grade, that they should be proud of their accomplishments, especially knowing that their names will forever be attached to something great. She also spoke about the importance of valuing school, respecting authority, and going after your goals: not to prove others wrong, but to prove yourself right.