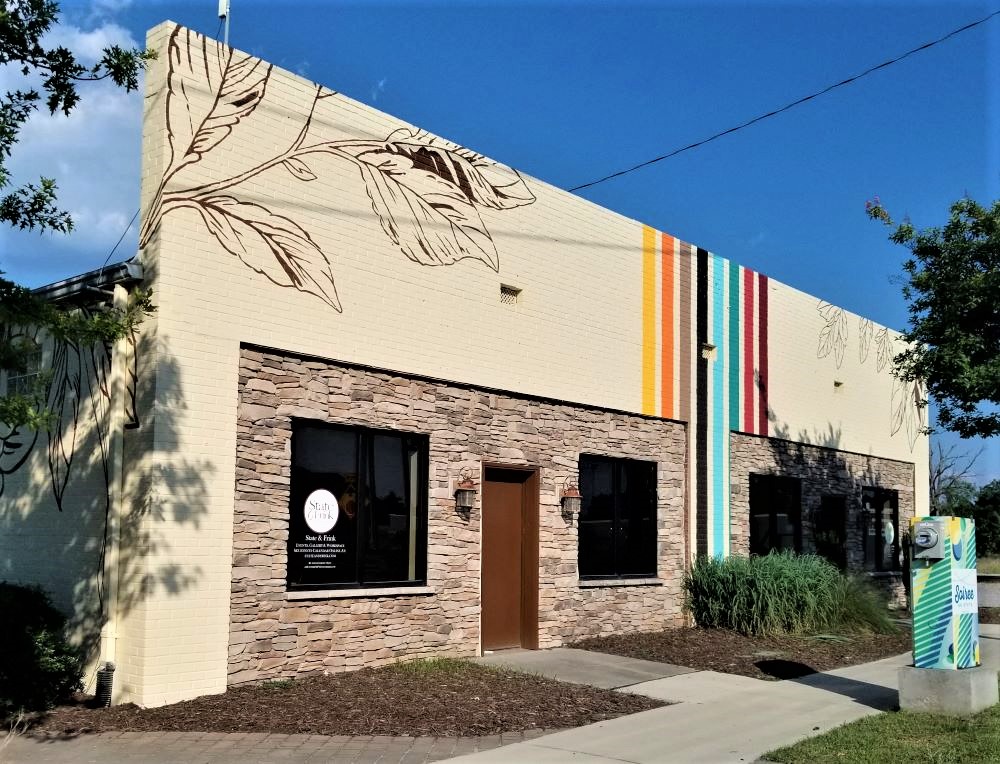 Ashley Hunter opening State & Frink events venue featuring art in Cayce, June 3
May 24, 2021
|
|
Comments Off

on Ashley Hunter opening State & Frink events venue featuring art in Cayce, June 3
|
NEWS
Ashley Hunter, of MPA Strategies, has launched her second business venture.
The name of the new business is State & Frink and it's at 2025 State Street in the Cayce River Arts District. State & Frink is a unique event venue that features stunning works of art by artists from the Cayce Arts Guild. It is scheduled to open June 3.
The new endeavor is a departure from MPA Strategies, public relations and digital consulting firm. Hunter is also a former lobbyist and political strategist. She has served as the Chief Executive Officer of MPA Strategies for almost ten years.
"Launching a new business feels intimidating and thrilling all at the same time," Hunter stated. "As our State reopens, there is a need for spaces that feel safe while also being versatile and affordable so that businesses, nonprofits, organizations and families can begin to come together once again."
State & Frink is centrally-located and offers a full catering area, corporate workspaces, a private conference room and a large open art gallery that can be configured in a variety of ways for social gatherings, corporate retreats, workshops and classes, business meetings, family celebrations and private dinners.
When asked what lead her to this specific location, Hunter says fate played a hand in her decision.
"While promoting the Cayce River Arts District, I learned that the space was becoming available, and I jumped at the opportunity. This beautiful building in the heart of historic Cayce is adorned with a striped mural design and is located in an area ripe with revitalized buildings and green spaces. The building is surrounded by a hub of art, murals and creative businesses. We are located between Piecewise Coffee Company and Steel Hands Brewing; and the Cayce Riverwalk entry is just outside of our doors. After six months of upfitting and planning, I couldn't be prouder of the new space!"
Renea Eshleman, President of the Cayce Arts Guild, stated, "We are so thrilled to have this beautiful gallery space at State & Frink! The current exhibit includes 41 pieces of art created by twenty members of the Guild. We look forward to hosting workshops where attendees will be able to see, create and learn about all forms of art."
Also available to potential renters is the State & Frink Preferred Vendors List. While you can bring in your own event vendors to the new space, renters utilizing a preferred vendor will get a discount on their rental fee. Anyone interested in being one of the State and Frink Preferred Vendors can apply online: https://www.stateandfrink.com/vendor-form.html
The public is invited to view the new venue on June 3rd at 10 a.m.. Light refreshments from local vendors will be served. Artists from the Cayce Arts Guild will be on hand for those interested in purchasing art. The event space can accommodate up to 75 people and Hunter says plans are in the works for an added outdoor space that she hopes will open in early fall.