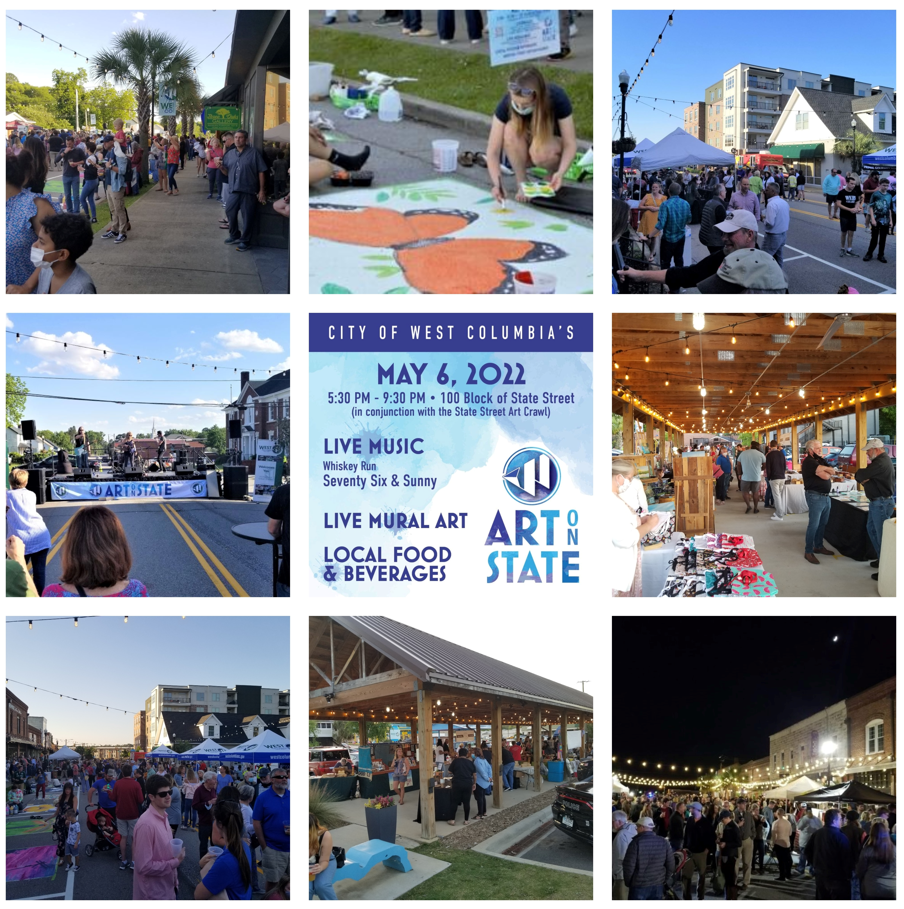 Art on State is Friday – Music, Artists and a nighttime Meeting Street Artisan Market
May 4, 2022
|
|
Comments Off

on Art on State is Friday – Music, Artists and a nighttime Meeting Street Artisan Market
|
NEWS
The City of West Columbia invites you to the 6th Annual Art on State from 5:30 p.m until 9:30 p.m. Friday (May 6) in the 100-200 Blocks of State Street, West Columbia. Come enjoy the beautiful view of the city skyline, dine, stroll and immerse yourself in art.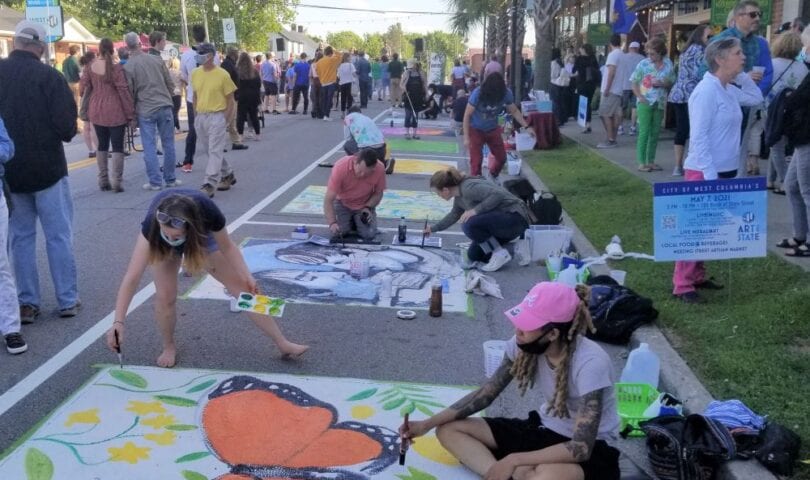 "Art on State is another occasion graciously presented by the City of West Columbia to bring people in and support the businesses in the River District," said Steve Cohen, president of the WECO River District Merchants Association. "There is so much momentum in West Columbia, especially in the business community, and it's because the city has been so supportive of local establishments."
WECO Bottle and Biergarten will be on hand to serve beer and wine and the Cafe Strudel Food Truck will ne in the Norfolk and State Street area. "We're really looking forward to seeing everyone," said Trip Turbyfill, Cafe Strudel owner.
Tall Oaks Boutique on State Street has had a high volume of sales during Art on State Art on State is a perfect night for gift shopping or to come in and see what special deals you can get for the items you've been looking for. Art on State is a great time to buy those unique, hard-to-find items. There is inventory for the everyday shoppers, too.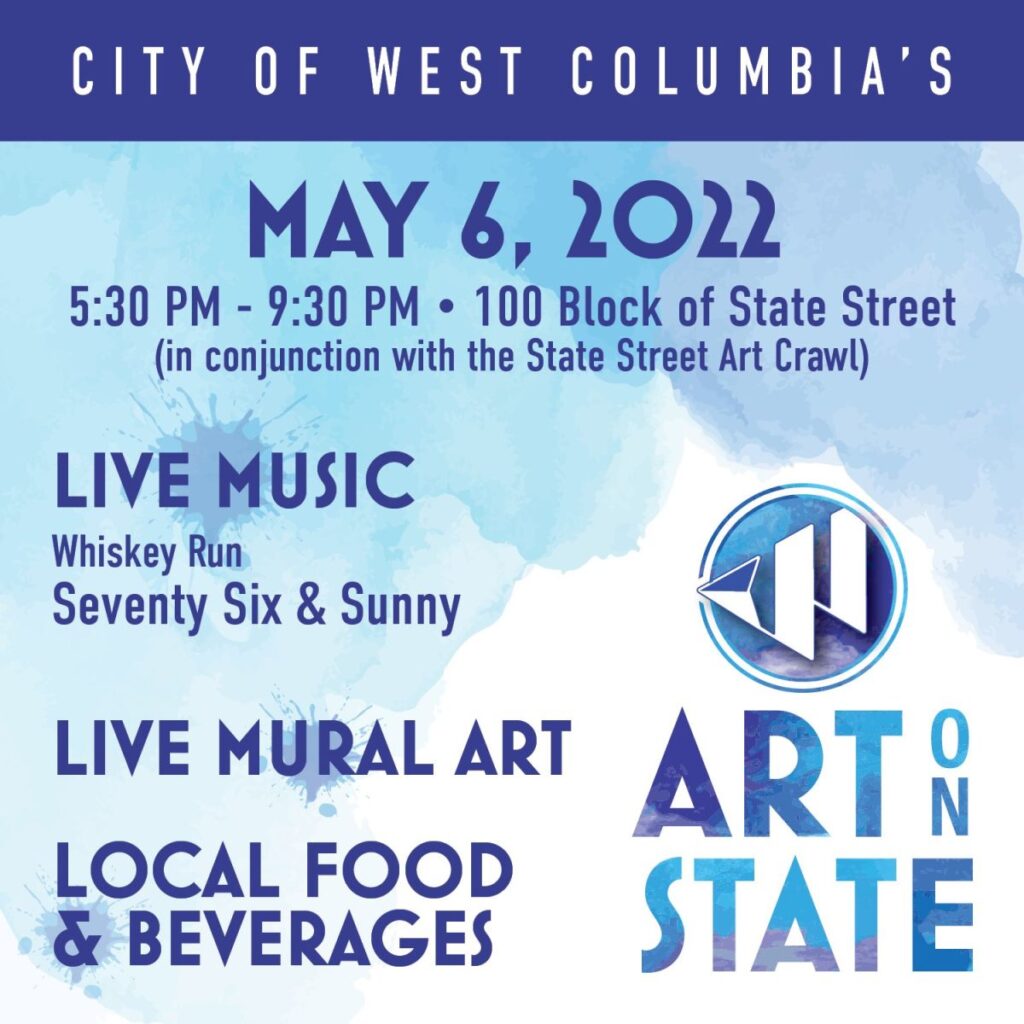 Art on State is also a great springtime opportunity to socialize with friends and family. And in addition to a good time, you can pick up last-minute Mother's Day gifts from a locally owned shops. There are also handmade items from several vendors at a special night edition of the Meeting Street Artesian Market.
Art on State also features live music by Seventy-Six and Sunny and Whiskey Run. You can get food and drinks from local restaurants, too. Artists will be painting live in the street and businesses on State Street are offering specials.
Details
Live Music
5:30 PM – 7:30 PM – Whiskey Run
8 PM – 9:30 PM – Seventy-Six and Sunny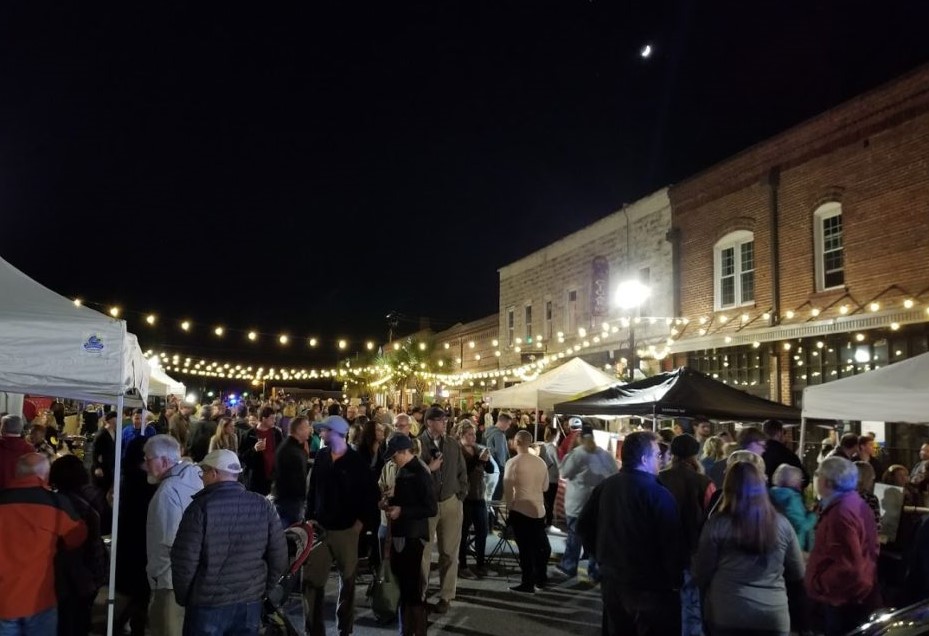 Live Mural Art
featuring local artists painting murals on the street & other live demonstrations
Laura Day
Dylan Fouste
Shaina Manuel
Alicia Leeke, Contemporary American Painter
Michael Krajewski
Allan Pearsall
Jason G. Jaco
Justin Vorhis – Forge
Kate Batten – Caricatures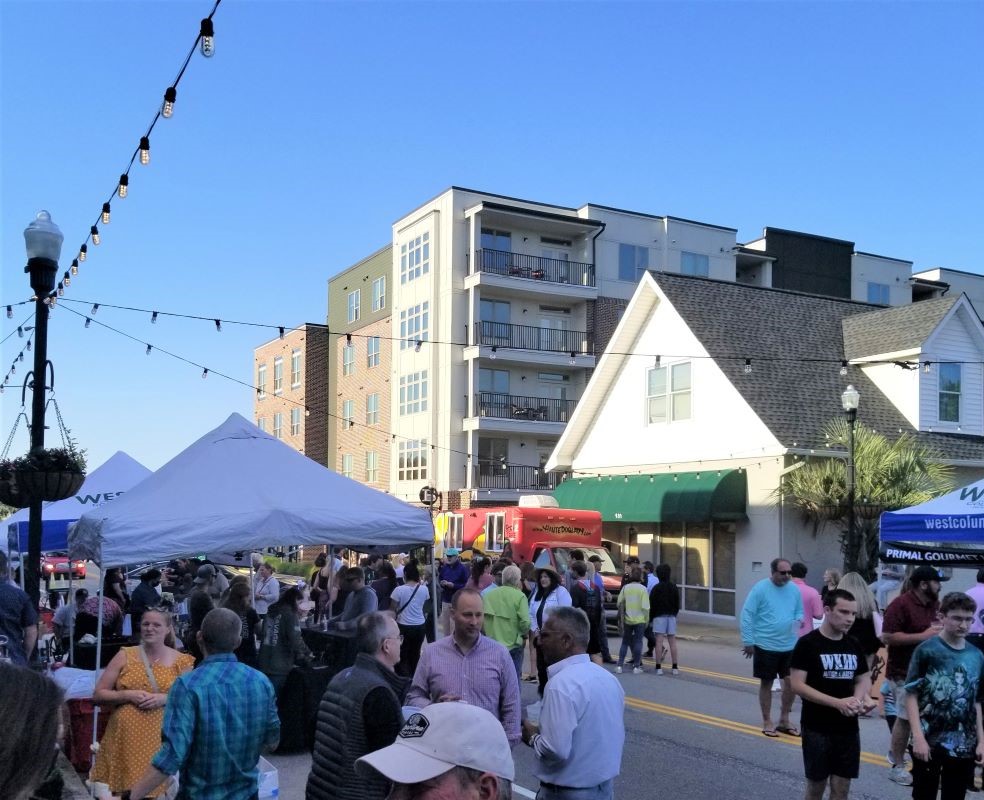 Local Food & Beverages for purchase
Primal Gourmet Kitchen + Market
Savage Craft Ale Works
WECO Bottle & Biergarten
New Brookland Tavern
Haute Dog Lady
Café Strudel Food Truck

West Columbia's Meeting Street Artisan Market – Special Night Edition (in the Interactive Art Park – 425 Meeting Street)
Live Art Demonstrations at the Market
Transportation options are as follows (see map) (Parking Video Tour https://westcolumbiasc.gov/2021/03/west-columbia-river-district-free-parking-options-2021/):
Parking
Carraway Park – 212 Hudson Street
Free Public Parking Garage – 310 Court Avenue
Capitol Square – 483 Sunset Boulevard
Interactive Art Park – 425 Meeting Street
River District Church – 400 State Street
Meeting Street Artisan Market – 425 Meeting Street
Uber – Pickup/Drop-Off
Lyft – Pickup/Drop-Off
Facebook event link: https://www.facebook.com/events/4703251476470684