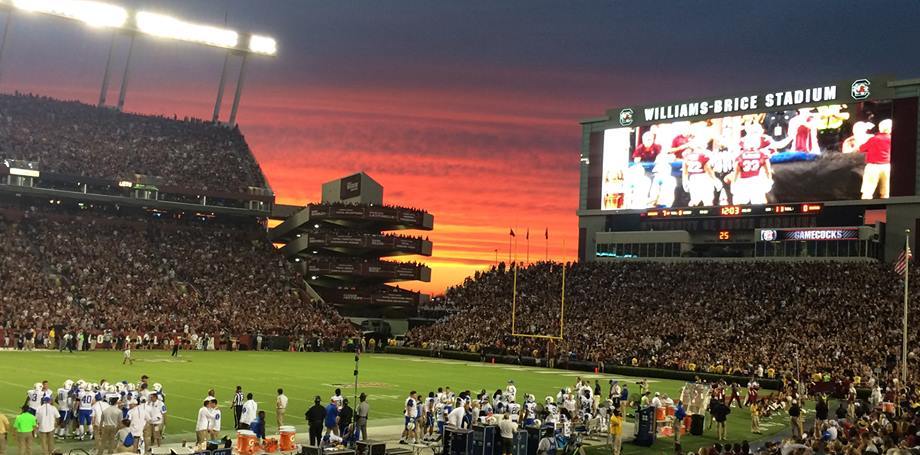 Are Gamecock fans in the mood for disappointment?
September 13, 2015
|
|
Comments Off

on Are Gamecock fans in the mood for disappointment?
|
NEWS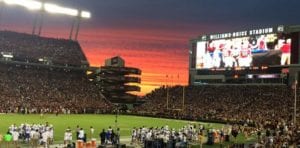 Disappointment was a surprise for Gamecock fans in 2014. In 2015 the feeling is familiar.
USC lost to Kentucky, 26-22, Saturday night. It was the Wildcats' first SEC road win since 2009.
The Gamecocks losses last year, the most disappointing ones, came as the defense collapsed late in the fourth quarter.
This year the defense was ineffective in the first half. Large cushions were given to Kentucky wide receivers by the USC secondary. And that resulted in UK passing yards at-will. Arm-tackling and bad positioning were also prevalent for the Gamecocks' defense in the first half.
And the offense was not much better, only scoring one TD in the first half.
In the second half, the defense played almost error-free, but an offense that finished three drives with field goals, made the improved play of the D irrelevant.
What does a loss to Kentucky, a normally lower-rung SEC-East team, mean?
That's anyone's guess. USC players could come back with a passion to prove themselves. Or this may be the level of quality Gamecocks fans should come to expect.
The teams of Gamecock Head Coach Steve Spurrier have looked bad before, but managed to turn the season around. But after the collapse last year, and some of the similarities in 2015 to that team, Gamecock fans may not be in the mood to wait it out.
Sure the football season has lots of excitement left. It's still very early. But Gamecock fans who had not dumped the blues from last year, got another load of misery dumped on them Saturday.
It's left to be seen how much more the fans can take before the interest drops off considerably.