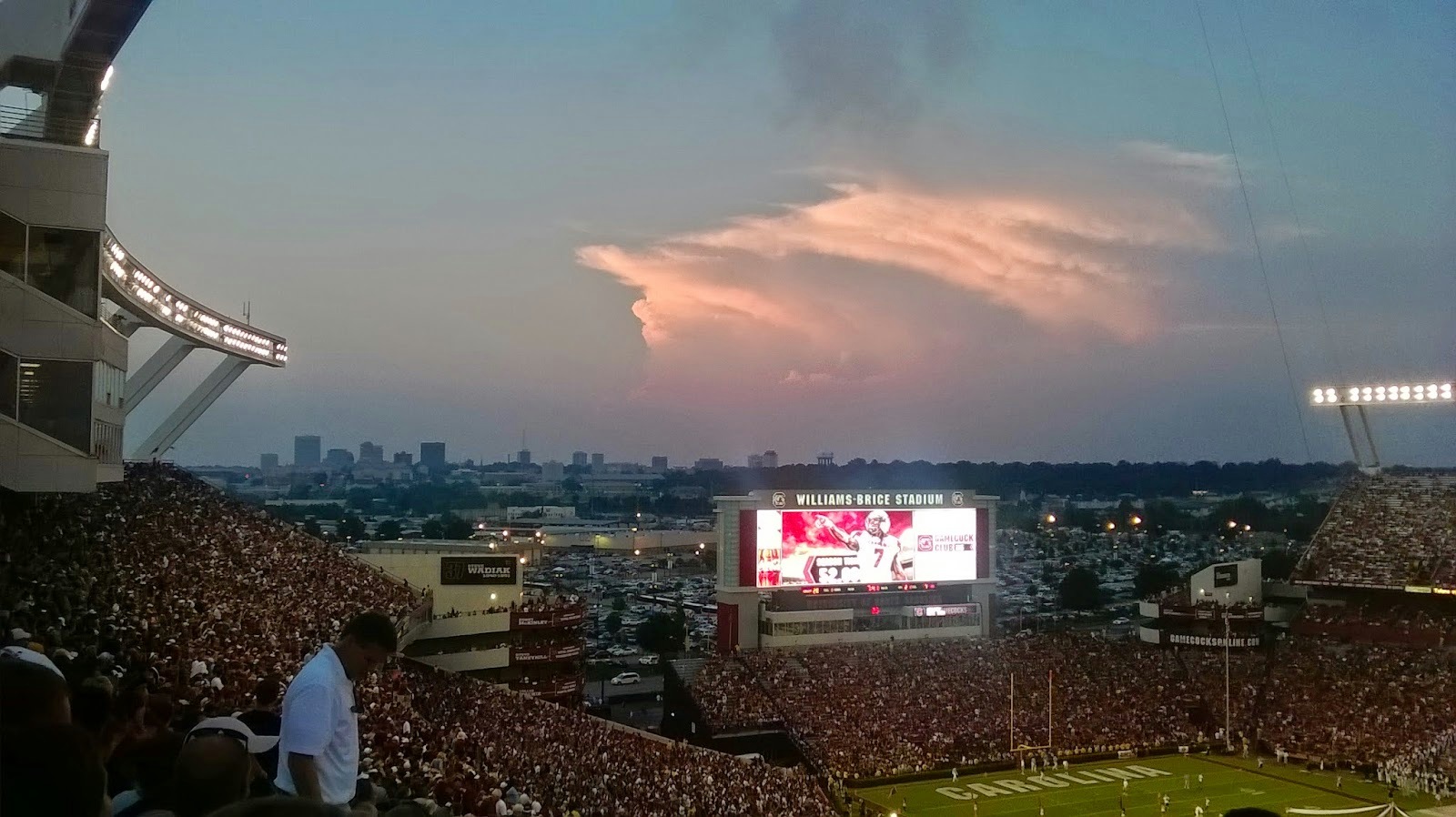 Angry Steve Spurrier good for Gamecock fans?
July 26, 2015
|
|
Comments Off

on Angry Steve Spurrier good for Gamecock fans?
|
NEWS
An irritated Spurrier is a passionate Spurrier.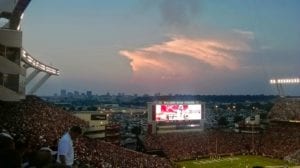 Gamecock fans should thank any Gamecock "enemies" for attacking USC Head Football Coach Steve Spurrier and his team. Spurrier said when you lose, people are nice to you, but when you win, they kick you.
An obviously irate Spurrier called an impromptu press conference Wednesday to send a message to Gamecock fans.
CLICK link to press conference
Spurrier, 70, said those using his age, and the team's 7-6 record in 2014 to bury him, are wrong.
"We're going to have a dang good team this year," Spurrier said. He also said he is as sharp as ever, mentally and physically.
He said the Gamecocks' success is why the "enemies" of the program are pouncing.
Spurrier also said he has been approached about the naming of the Williams-Brice Stadium field after him. He said "no." Spurrier said wait five or six years, and then maybe talk about naming the field after him. Not right now. He's not finished.
Specifically, Spurrier mentioned a Georgia sports writer – from the Atlanta-Journal Constitution – who attacked him in the early 1990s when Spurrier began as coach of the Florida Gators. He said Florida beat Georgia 11 of 12 times.
Spurrier also alluded to Clemson Quarterback Deshaun Watson's prediction that he would not lose to the Gamecocks. Watson is a sophomore, and would ideally have three more years to play, and defeat, USC. "The Clemons quarterback says we can't beat them," Spurrier said. But he said he is not going to accept that claim.
Spurrier rattled off a litany of accomplishments of Gamecock football under his leadership, including three 11-win seasons and the school's best finish ever (No. 4) in the post-season polls.
Spurrier's press conference came just before several recruits came to visit USC. And maybe he wanted to ensure those players he is determined and will be a USC for years to come.
And the Gamecocks received at least three new recruit commitments in the last three days. So the presser may have paid off already.
While everything related to college football is just talk in late July, if you are a Gamecock, it could be encouraging to see Spurrier so animated toward those who are talking negatively about him and his team.