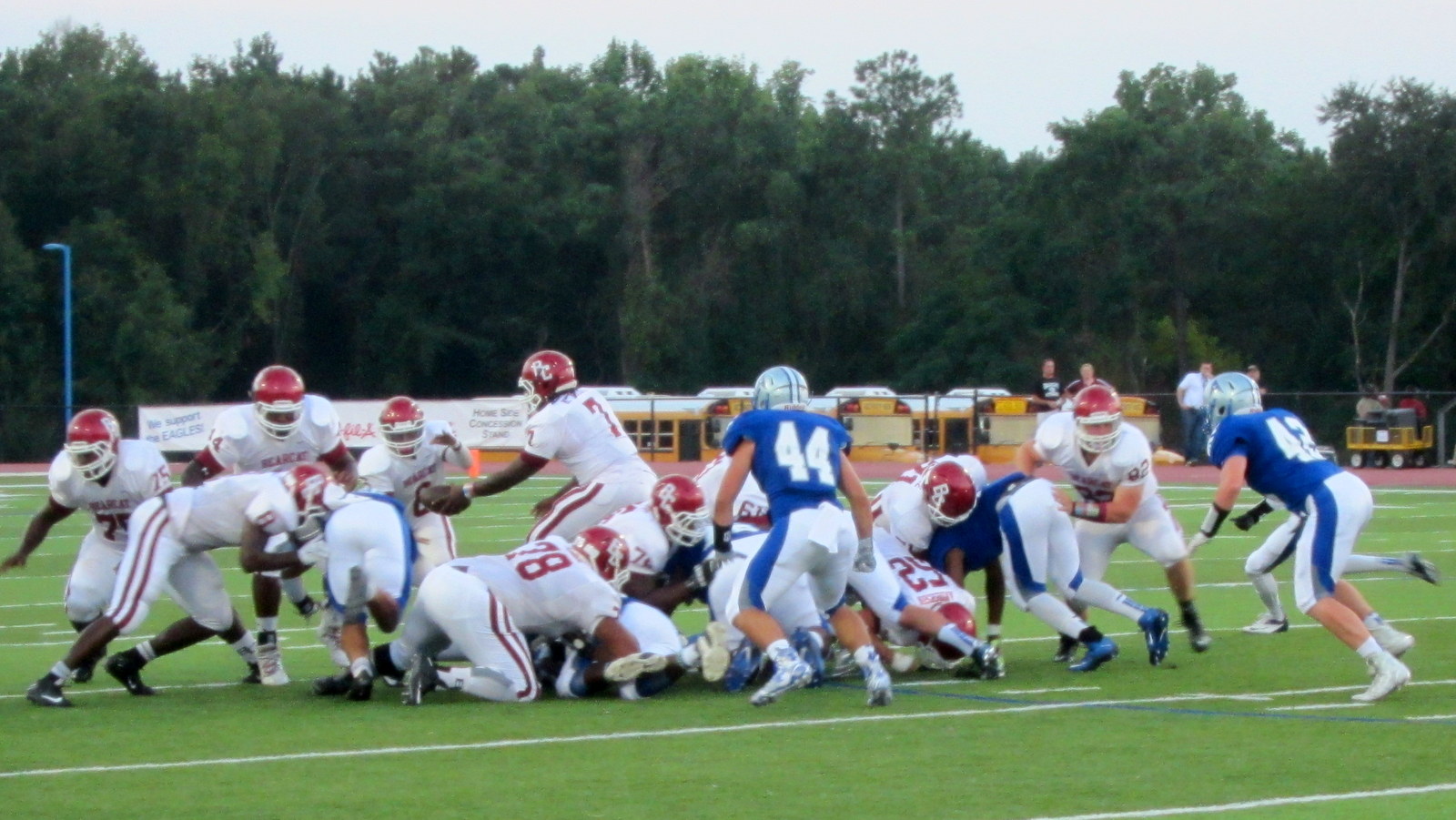 Airport jumps on BC early, holds on for the win
August 29, 2015
|
|
Comments Off

on Airport jumps on BC early, holds on for the win
|
NEWS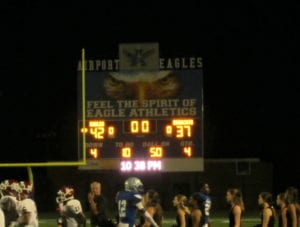 Airport poured it on Brookland-Cayce early, Friday night, and a frantic comeback by the Bearcats fell short. The Eagles defeated BC 42-37.
Airport scored five touchdowns in the first half, and only one in the second half. But it was enough.
Brookland-Cayce started well, getting on the scoreboard first, after an Airport punt. With 5:38 left in the first quarter it was 6-0 BC. RB Charles Balkcom hit Dominick Byars on a short pass for a TD. The Bearcats were penalized for a chop block on the extra point, and the PAT was missed with the extra yardage.
The Bearcats held and got the ball back, but BC fumbled, and Airport  picked it up and scored from 65 yards out , with 1:13 left in the first quarter. The Eagles hit the extra point for a 7-6 lead, and never trailed again.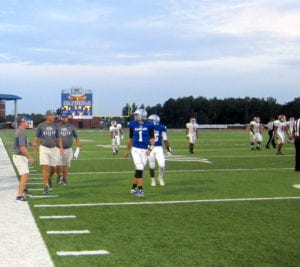 After taking the lead, Airport executed an onside kick to start a scoring drive.  The Eagles also took advantage of BC turnovers.
At halftime Airport lead by a score of 35-12. But to open the second half, BC used a strong running game from A.J. Brown to score two touchdowns, with failed extra-point attempts, to cut the AHS lead to 35-24, with 8:56 left in the third quarter.
The Bearcat momentum was stymied when when Eagle Quarterback Brett Burnett hit Tomon Notthingham for a short scoring pass with 6:03 in the third quarter. And Airport was up 42-24.
Next, BC scored twice, and kicker Jonathan Edwards hit an extra-point to bring BC within five, at 42-37.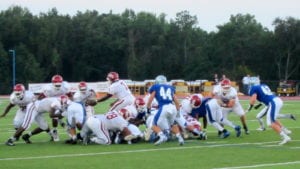 The Bearcats earned a chance,  stopping Airport on fourth down and getting the ball at midfield with 3:02 left to play. But Bearcat QB Kozie Brown had a couple of misfires, and the Bearcats failed to convert.