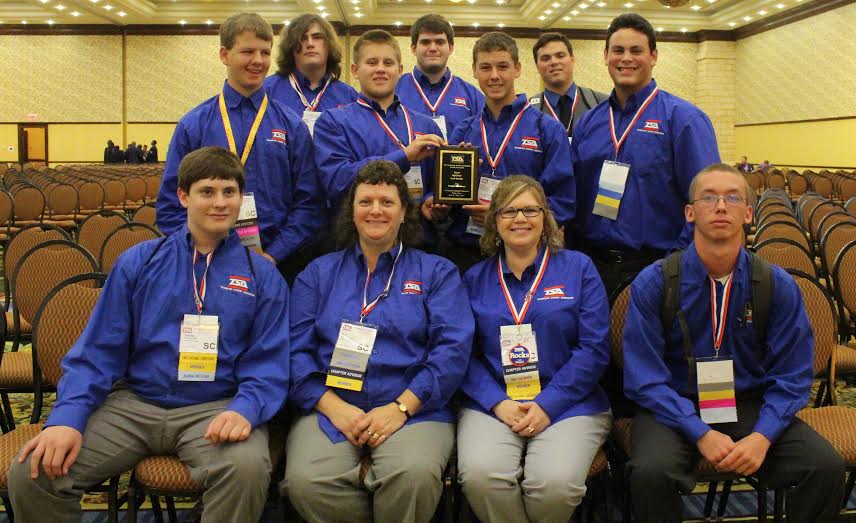 Airport High teacher named 2015 S.C. TSA Advisor of the Year!
July 16, 2015
|
|
Comments Off

on Airport High teacher named 2015 S.C. TSA Advisor of the Year!
|
NEWS
Members of the Technology Student Association (TSA) of Airport High and Fulmer Middle Schools represented Lexington School District Tw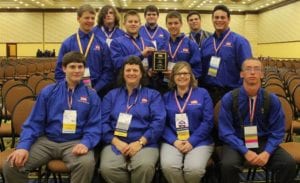 o well at the annual  National TSA Conference in Dallas, Texas June 28-July 2.
Mrs. Terri Southern, math teacher and sponsor of Airport's TSA, accompanied the TSA students to Dallas. At the conference, Mrs. Southern was named the 2015 South Carolina TSA Adviser of the Year.
TSA members Blair Brandon, Logan Couch, Thomas Moir, Jarod Goins, Blake Sheppard, Nicholas McGee, Gabriel Hoover and Preston Southern brought back a Chapter of Excellence Award for Airport High School.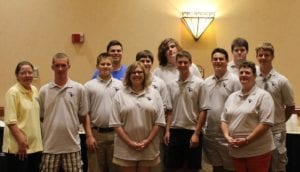 Logan Couch and Jarod Goins were inducted into the National TSA Honor Society for excelling in academics, leadership, and school and community service. After achieving Bronze and Silver pins at the district and state levels through the TSA Achievement Program, Jarod Goins; Blake Sheppard; Preston Southern; Winston Koehler; and Jessica Downs earned Gold Achievement pins at the National conference.
The TSA Achievement Program (Bronze, Silver, and Gold pins) is designed to motivate and recognize student members for their high effort in their school's technology education program.