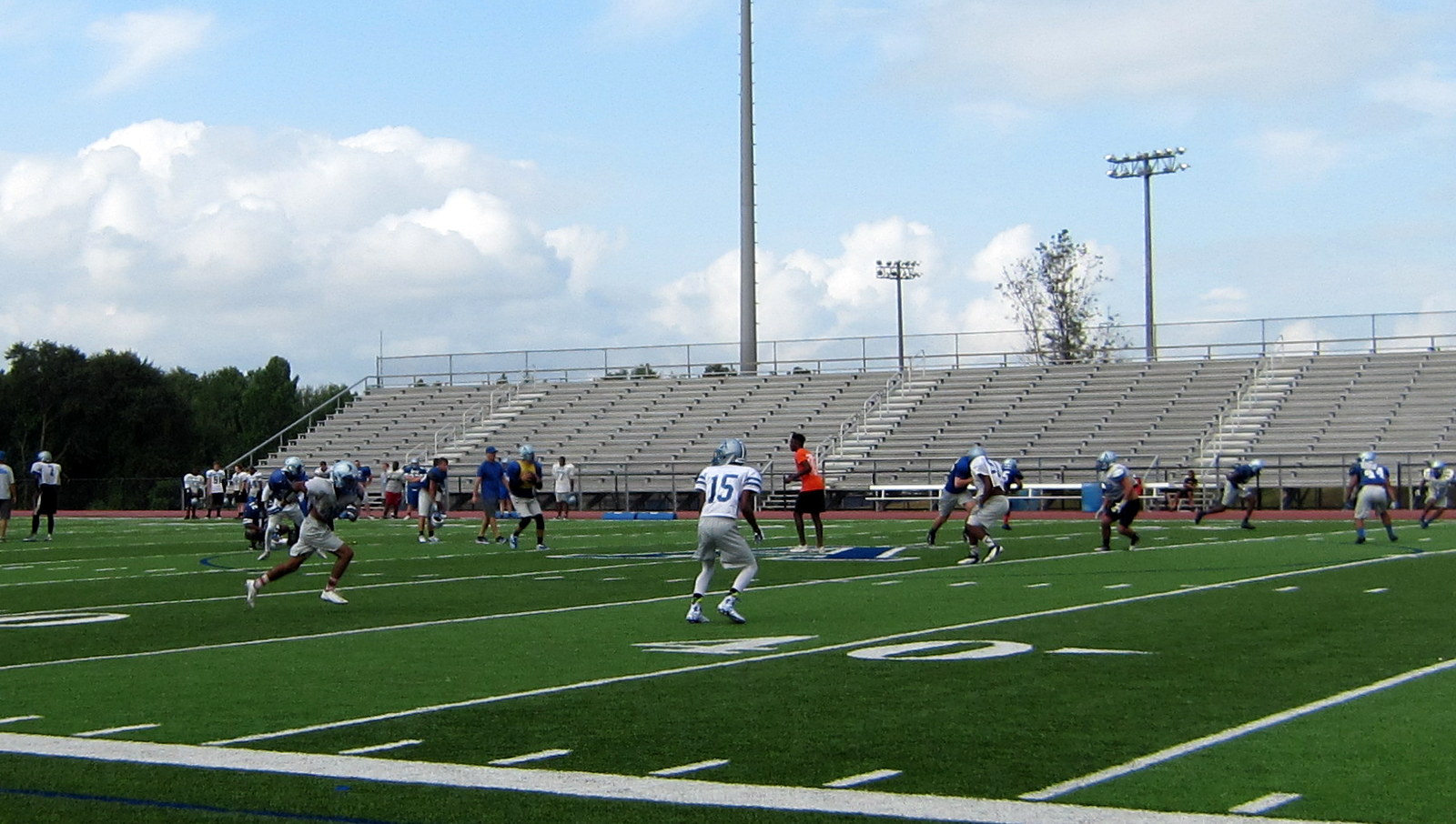 Airport Football – 2015 Preview of the Eagles
August 27, 2015
|
|
Comments Off

on Airport Football – 2015 Preview of the Eagles
|
NEWS
Airport looks to 2015. First game, Friday (Aug. 28) hosting Brookland-Cayce at 7:30 p.m.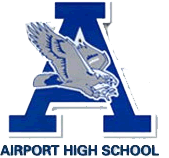 The Airport Eagles were a young team in 2014 and took some lumps. But things have changed.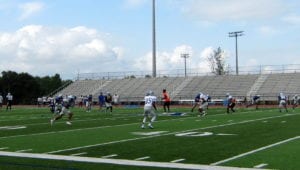 "We're bigger, faster and stronger this year," said Airport High School Football Coach and Athletic Director Kirk Burnett. "Hopefully we're growing up."
"We played a lot of young players and we got beat up on a good bit last year," Burnett said.
Aside from getting game experience, the Eagles' players have been in the weight room and working on conditioning in the offseason.
Airport Assistant Coach Trey Wallace said he is pleased with the participation rate in the school's summer program that includes weight lifting, running, conditioning, along with passing drills.

"It's been pretty, good," Wallace said. "You want everybody to be there every time. That's not possible. But the numbers have been good this summer."
Since last year, Burnett said he expects the team to be better on both sides of the ball, including the offensive and defensive lines. There is talent at the skill positions, too.
Brett Burnett, the coach's son, got some valuable starts at QB in 2014. He will be the Eagles' quarterback.
Airport is solid at running back with the returning of two-year starter Jonathan Earl. Wallace said Earl has benefited from weight training over the offseason, and added more muscle to an already strong frame.
On defense, Trumain Fleming, a tackle will be counted on. Wallace said Feming has also had a good offseason, working hard to get better and stronger.
Alec Spooner is the AHS tight end. He will also play defense as an end.
At wide receiver, the Eagles have Osirus Hairston who is a playmker. Wallace said Hairston will play at defensive back, too.
Wallace said linebacker Zach Feaster will be one of the keys to the defense.
"Zack Feaster will be an anchor on the defense," Wallace said. "We expect a ton of tackles from him."