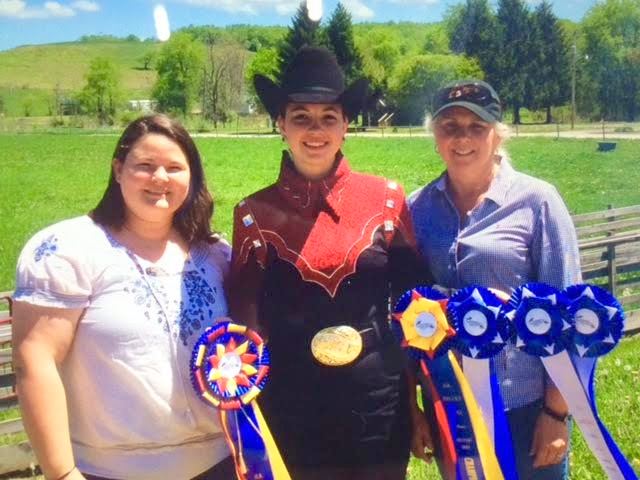 Addy Cullum brings equestrian National Championship to Cayce
August 3, 2015
|
|
Comments Off

on Addy Cullum brings equestrian National Championship to Cayce
|
NEWS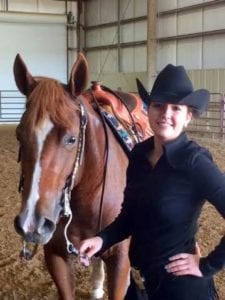 Cayce's Addy Cullum has won the National High School Varsity Intermediate Horse Reining Championship.
"Go out there and ride," is what her dad told her, said Cullum. She is a rising sophomore at Brookland-Cayce High School and the daughter of Michelle and Todd Cullum, Lexington County Councilman.
The National Horse Reining competition was held in Oklahoma City at the 2015 Interscholastic Equestrian Association (IEA) Western Championship National Finals in late June.
Addy, a 4.0 grade-point-average student, said she was not nervous before the competition, even though she was a freshman challenging a senior in a ride-off. The two had tie scores of 141.5 after the first wave of the top thirteen competitors from 10 zones across the U.S.
"I was a little intimidated," Cullum said, but she has been competing since she was age 10, and Addy's natural instincts took over when it came time to ride.
She won the competition on a horse that had the lowest score in the initial round of the competition. Her competitor was not only older, but had a horse that had scored 13 points higher in the round prior to the ride-off.
"She just went out calmly and rode with poise," a very proud Todd Cullum said of his daughter's performance in a high-pressure situation.
Addy said she is already looking forward to moving up. She was the youngest in her division this year, and she will be the youngest in the next division, next year.
Addy also competed as an Individual rider in Horsemanship and as a Team rider. The team Addy rides for is the Central Carolina Equestrian Team.
The team has high school and middle school members from both South Carolina and North Carolina. The high school team placed sixth out of 35 competing teams and the middle school team was the National Champion team, placing first out of 20 competing teams.
Addy has two coaches from Lexington. They are Ruth Finley and Rebekah Shaw. Ruth is Rebekah's mother. In addition, Josiane Gauthier from Lucama, NC coaches the reining riders for both the high school and middle school teams. Shaw was a team member of the University of South Carolina Equestrian team from 2005-09 competing as a reining rider.
Todd Cullum said the competition is the closest type of event that high school riders can compete in that duplicates the collegiate competitions at schools like USC, Auburn, Georgia. TCU, Baylor, Texas A&M.
Click on photos to enlarge.