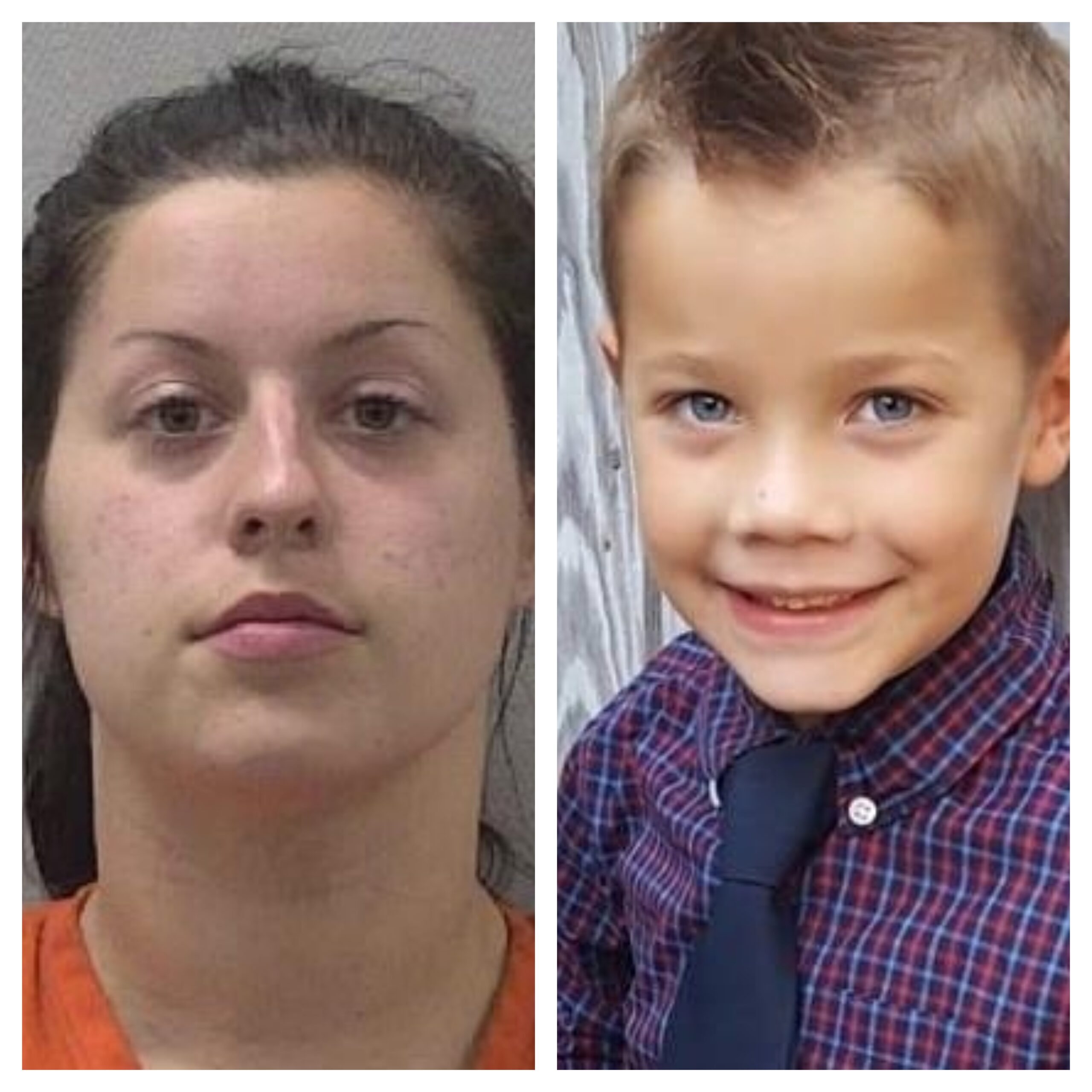 8-year-old killed, Lexington County woman convicted of murder and gets 40 years
September 27, 2021
|
|
Comments Off

on 8-year-old killed, Lexington County woman convicted of murder and gets 40 years
|
NEWS
Linda Monette, 25, has been sentenced to 40 years in prison for her role in the home invasion murder of Mason Hanahan, age 8,. The murder occurred in the early morning hours of May 14, 2019 in the Oak Grove community of Lexington County. The sentence was imposed on Friday, by Chief Administrative Judge Walton J. McLeod, IV, following a jury trial which began last Monday. The jury returned guilty verdicts on all charges, which included Murder, Criminal Conspiracy, Burglary – First Degree, and Attempted Armed Robbery. In addition to the murder conviction, Monette received concurrent sentences on the remaining charges and is not eligible for parole under South Carolina law.
Following the verdict, Eleventh Circuit Solicitor Rick Hubbard stated "the murder of Mason Hanahan has been the intense focus of our entire office for over two years. The lifelong impact of this crime on Mason's family, baseball teammates, and the Oak Grove community has been immeasurable."
"We abide by our commitment to protect children in our community from violence and ensure that our neighborhoods remain safe," Hubbard said.
Mason Hanahan was a second grade student at Oak Grove Elementary and a standout player on the Pineview Dixie Youth Baseball team. Mason had dreams of becoming a professional baseball player and had been selected to the Dixie Youth All Star Team a week before his death. Mason normally resided with his mother, but on Monday evening, May 13, he had just finished his first All Stars baseball practice and went home with his father, Austin Hanahan, to 112 Cedar Vale Drive.  Mason fell asleep on the couch in the living room after playing Fortnite.
Monette was an acquaintance of Austin Hanahan and was visiting the home when the crime occurred. Evidence presented at trial established that Monette conspired with others to carry out a staged burglary and robbery of Hanahan's home at 112 Cedar Vale Drive. Testimony revealed the motive for the robbery was to steal large amounts of cash that Austin Hanahan had recently withdrawn from a bank, as well as marijuana present in the home. 
At 12:23 am on May 14, 2019, the Lexington County Sheriff's Department received a 911 call reporting that an armed intruder had kicked in the door at the residence of Hanahan and taken Monette "hostage." Austin Hanahan exchanged gunfire with the intruder in an attempt to have the suspect release Monette from his grip. During the exchange of gunfire, the intruder fired multiple rounds inside the home and Mason was fatally struck by a gunshot wound to the head. Austin Hanahan was also injured by gunfire. The autopsy determined that ammunition from the intruder's gun killed Mason.
In the course of the investigation, Monette made multiple inconsistent statements which led investigators to focus on her ties to local gang members. During a voluntary interview on May 17, 2019 with LCSD Lt. Marlo McCann and Detective Joe Hart, Monette admitted that she conspired with others to commit the staged home invasion and "have a gun held to her head" as part of the plan for a robbery. Monette had knowledge of the large amounts of money in the home and that the residence did not have an active security system.
The prosecution of this case was led by 11th Circuit Deputy Solicitor Suzanne Mayes, Solicitor Rick Hubbard, Assistant Solicitor LeAnna McMenamin, and Chief Deputy Solicitor Al Eargle. 11th Circuit Chief Investigator James "Sully" Sullivan conducted essential pre-trial investigative work in this case. Additional assistance was provided by the F.B.I. and the S.C. Law Enforcement Division.
During closing argument, Deputy Solicitor Suzanne Mayes addressed Monette's guilt under the "hand of one is the hand of all" legal principle in South Carolina. "We are grateful to the members of the jury who bore the weight of this trial for a full week. We are thankful for the support of Mason's family and that some degree of justice has been achieved. The murder of this precious little boy is incomprehensible," said Mayes.
Family members of Mason Hanahan spoke at the sentencing hearing and shared memories of him as an extremely caring child who cherished his siblings and was beloved by his classmates, teachers, and baseball team. His mother, Tyler Hanahan, recounted that Mason had recently been selected to the Eagles program for academic excellence.
The intruder remains at large despite efforts of multiple law enforcement agencies to confirm his identity. If anyone has information regarding this crime, or the identity of the intruder, you are asked to contact Crimestoppers at 1-888-CRIME-SC. No tip is too small and any information is greatly appreciated by law enforcement and the family of Mason Hanahan.