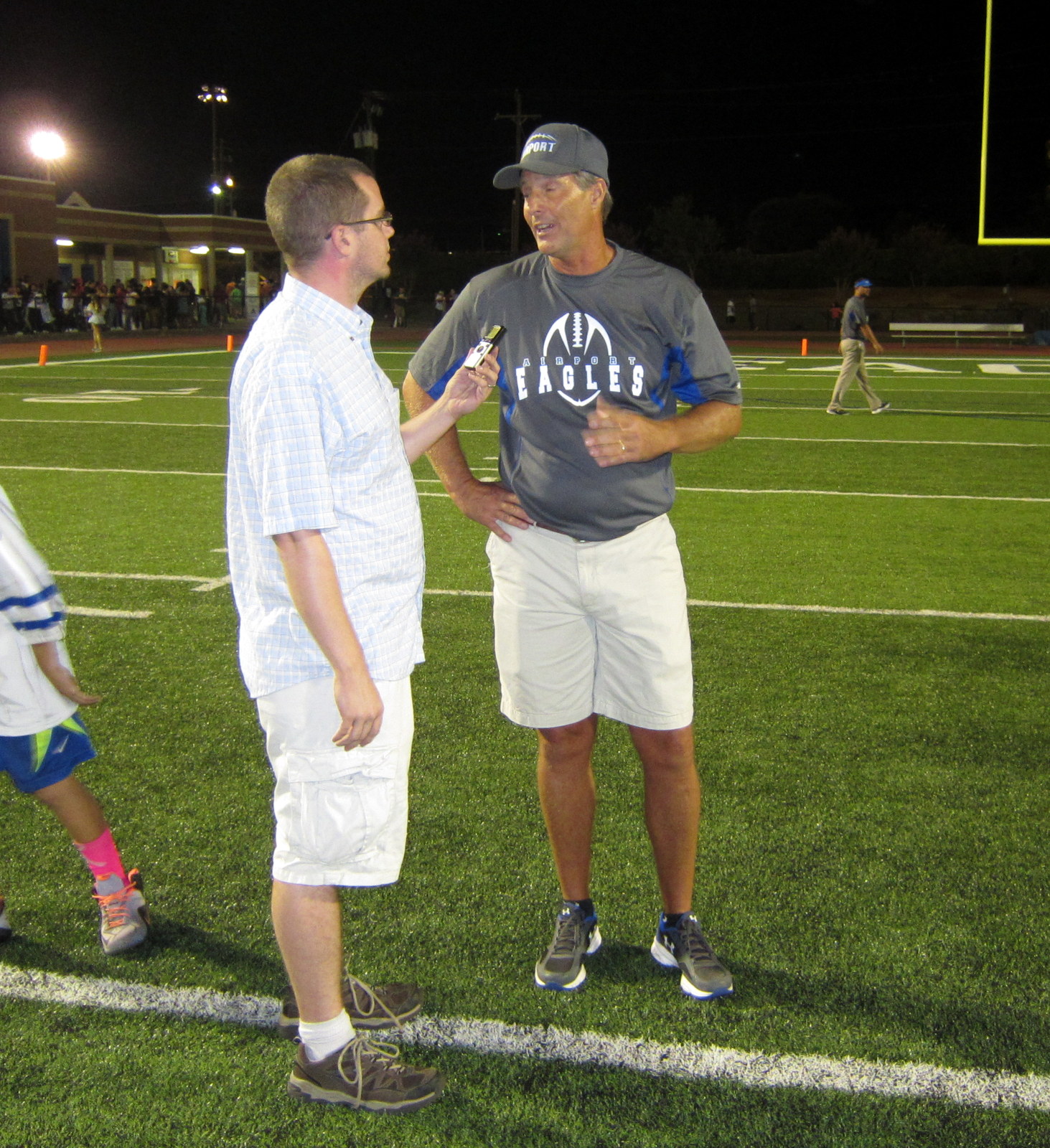 6-0, Airport at home to take on Aiken, Monday night
October 12, 2015
|
|
Comments Off

on 6-0, Airport at home to take on Aiken, Monday night
|
NEWS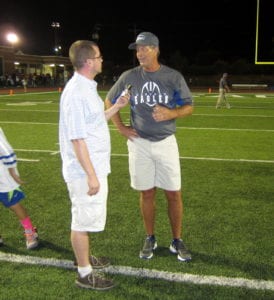 Airport is at home to take on Aiken in football, Monday night. The game is at 7 p.m. p.m. The game date was changed due to flooding last week.
Aiken brings a 4-2 record to Airport. It's a Region V, 3A game. Airport is 6-0. Both teams are 1-0 in the conference.
Airport is strong in every phase of the game. Quarterback Josh Tucker, a former wide receiver had 203 passing yards and three touchdowns in a win, Oct. 2, over Swansea.
Tamon Nottingham is one of the top wide receivers for the Eagles. He caught two passes in Airport's last game. One was for a 93 yard TD. The other was a TD catch, too. C.J. Wright had five receptions for 75 yards. Jonathan Earle is Airport's top RB. Zach Feaster is the Eagles' stopper on defense.
Airport beat Aiken 31-21 last year. The Hornets are improved in 2015.
Aiken's Quarterback is Bryson Jones. In his last game he rushed for 131 yards and two touchdowns. He scored the game-winner in triple overtime on Oct. 2, in a 27-21 home victory over Brookland-Cayce. It was Aiken's first region win in four years.