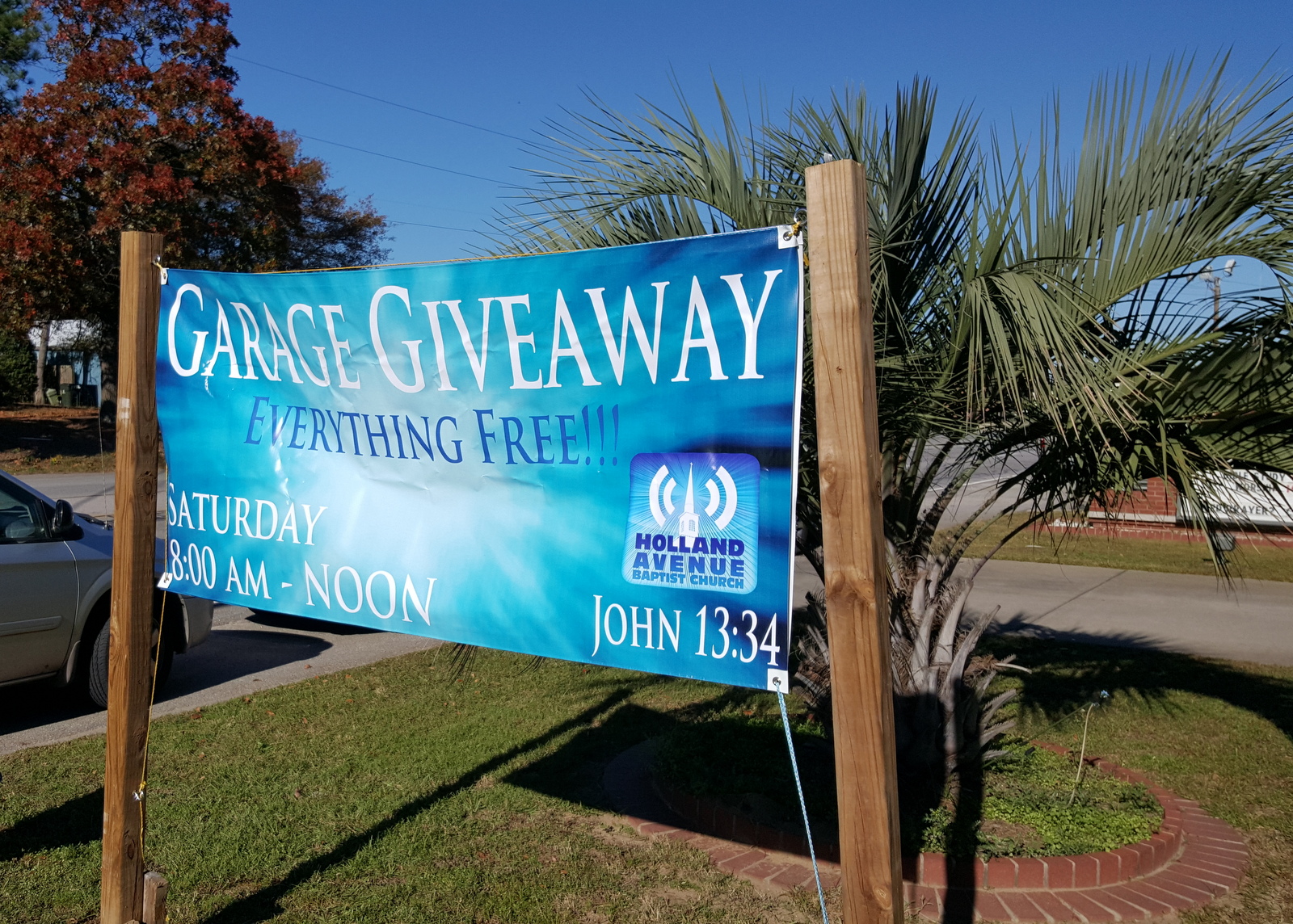 250-plus families helped at Holland Avenue Baptist's Garage Giveaway
December 5, 2015
|
|
Comments Off

on 250-plus families helped at Holland Avenue Baptist's Garage Giveaway
|
NEWS
It is caring in a time of need.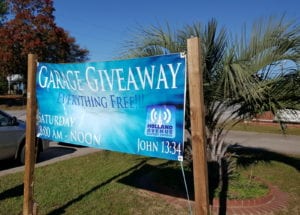 Holland Avenue Baptist Church held its third garage sale, or Garage Giveaway, Saturday.
More than 250 people, who needed help, registered. Many of them had multiple numbers of children with them.
They lined the halls of the church in hopes of finding those items that could make Christmas a little merrier for them and their families.
Giveaway Coordinator Caron Moore was succinct in describing the mission.
"Another Garage Giveaway completed. Hundreds of lives touched," Moore said Saturday afternoon.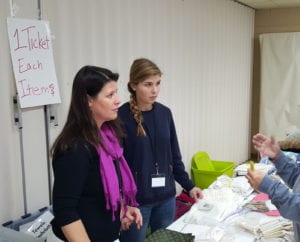 Moore came up with the idea of a free garage sale.
She said it is a way for the church could show its commitment to " care for families right here in our community."
The garage sale is "an opportunity for individuals and families that need assistance to come and shop and fill any needs they might have."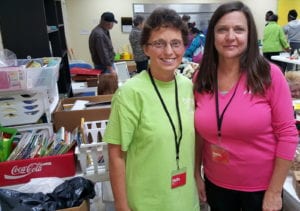 Donated items filled the lower level of the building. And this year the space of free items expanded to the second floor.
A crowd waited for their chance to fill bags with clothing or claim furniture, toys, Christmas decorations, home goods, electronics and more.
The giveaway was first held in the spring of 2013. Last year it was moved to coincide with the Christmas shopping season to help people who don't have the funds to buy a lot at Christmas. This year it comes after a flood devastated the community in early October.
Moore said there were more people attending the event Saturday, but that was good because there were more donations.
"We had two storage building full of items," Moore said. She said the effort to prepare the church for the giveaway was large. It was ongoing all week, and required lots of volunteers from the church.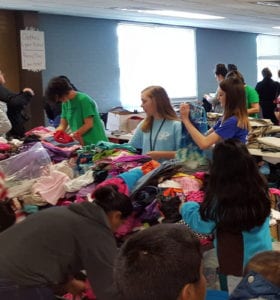 And more than 50 volunteers, some of them as young as four met the crowd, Saturday to attend the stations to give items away. The oldest volunteer was 74.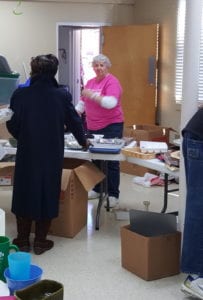 On Saturday, the volunteers were from Holland Avenue, but other volunteers, like the Cayce Jets girls softball team helped. So did personnel from Davis Elementary School in Cayce.