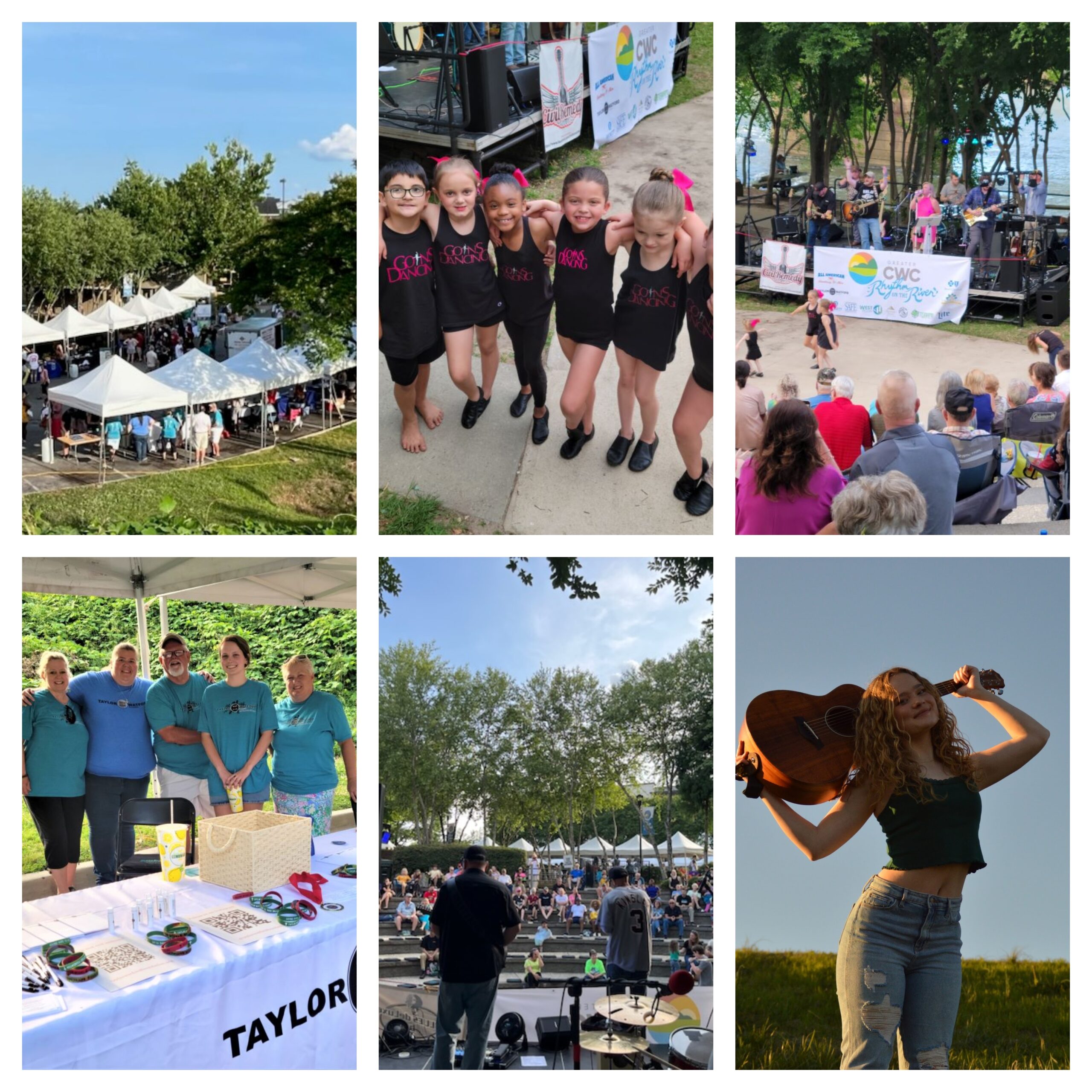 2 more dates left in City of West Columbia-sponsored Rhythm on the River concert series, don't miss it this Saturday
May 18, 2023
|
|
Comments Off

on 2 more dates left in City of West Columbia-sponsored Rhythm on the River concert series, don't miss it this Saturday
|
NEWS, Social Media
The Rhythm on the River Concert Series has been presented at the West Columbia Riverwalk Amphitheater for almost 20 years. The spring concerts are from 6 p.m. until 9 p.m. on Saturday.
This week features Neon Browne Band, and at intermission, Liz Carter will play. Liz Carter auditioned for American Idol while they were in Columbia, SC a few years back. She was then called back for additional auditions in Raleigh, virtually, and then finally in Nashville, TN.
The public is responding
Tim James, Cayce-West Columbia Chamber president, said Rhythm on the River crowds have been good. Neon Browne Band and Liz are expected to keep the momentum of the Rhythm on the River series rolling.
"Our first two weeks for the Spring series have been extremely well-attended, with over 450 people coming out for Blues Deluxe and the DAODAS (alcohol-free) event, on May 13," said James. "Our final two weeks are expected to be just as exciting, with the Neon Browne Band, as well as Liz Carter, this Saturday."
West Columbia Mayor Tem Miles said the Rhythm of the River concerts are a much-appreciated tradition.
"Rhythm on the River kicks off the outdoor seasons at the Riverwalk," Miles said. "It's a chance to get outside and enjoy some wonderful live music with the flowing Congaree River as a backdrop. It's an event where neighbors come to mix and mingle in a beautiful setting."
Miles also said Rhythm on the River attracts visitors from neighboring cities. It gives them the opportunity to see what West Columbia has to offer.
Steven Cohen, a CWC Chamber Board member has been a volunteer for Rhythm on the River beginning with the first show 19 years ago.
"If you haven't seen a Rhythm on the River concert, you should come out," he said. "If you come to just one of the shows, you'll want to come back. It's an event where even the dogs make friends."
On May 27, Elvis, from the persona of impersonator Phil Urban, will be featured at Rhythm on the River.
"The Elvis show has been a big hit when we've done it in the past," said James. "Phil Urban is highly requested. He puts on a very memorable performance for Elvis fans and even those who are not."
James also issued a "thank you" to the Rhythm on the River business sponsors who make fun events possible. He urges attendees to patronize local businesses.
Rhythm on the River is another great event offered in West Columbia. Make sure you take advantage of the last two weeks of the spring concert series at the beautiful West Columbia Riverwalk Amphitheater.